CID to investigate SLC allegation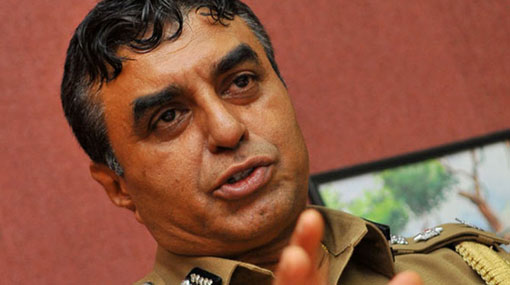 Inspector General of Police (IGP) Pujith Jayasundara has ordered the Criminal Investigations Department (CID) to investigate allegations made by Sri Lanka Cricket (SLC) in relation to an attempt of a financial fraud.
SLC filed a complaint with the Financial Crimes Investigation Division or FCID on Monday, 10 September over an attempt by one of its employees to wrongfully deposit part of the TV rights money paid by Sony TV for the forthcoming England cricket series.
Over 90 crores –
The amount –nearly 900 million or 90 crores of Sri Lankan Rupees– is probably one of the biggest mentioned with regard to a financial fraud at SLC, which is time and again implicated for financial mismanagement and corruption.
On Monday SLC Chief Executive Officer Ashley De Silva complained to the FCID, under the instruction of Minister of Sports Faiszer Musthapha on the said dubious deal.
SLC decided later to conduct an audit on all its monetary transactions during the past one-year period.
SLC further said on Monday that it 'was able to successfully avoid a fraudulent attempt to transfer US$ 5.5 million of SLC's Media Rights Sponsorship funds, which was due from an International Media Network to an offshore account.'
The 2008 Nimbus deal –
Ten years ago, in 2008, SLC had to undergo a loss of over US$10 million as a result of yet another bungling with regard to its TV rights, that time involving the controversial television broadcaster, WSG Nimbus.
Sony TV holds broadcasting rights for the forthcoming England cricket tour of Sri Lanka comprising five ODIs, one T20 and three Test matches, to be held from 10 October to 27 November 2018.
Meanwhile SLC were to go for its elections on 31 May this year to appoint its Executive Committee but it was halted by a court order when presidential candidate Nishantha Ranatunga challenged the election process and the legitimacy of then President Thilanga Sumathipala's candidacy on the basis of the latter's family ties to the gaming industry.
SLC under CA –
Since last June, administration of national cricket has been under a Competent Authority or CA —Kamal Padmasiri— who was appointed by Sports Minister Musthapha.
The International Cricket Council (ICC) on August 29 extended its deadline for SLC elections by a further nine weeks –until 9 February 2019– after discussions with the Lankan cricket authorities, including Musthapha, at the ICC headquarters in Dubai.
Seen above is Inspector General of Police, Pujith Jayasundara