Companies cut down their office space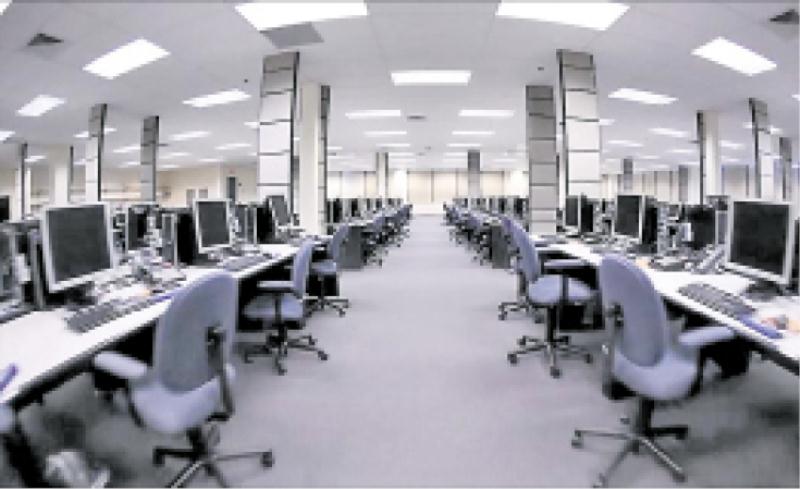 By Madhusha Thavapalakumar
Several large companies have reduced their office space utilisation in a bid to cut rental costs and save on overheads, which are a significant portion of a company's expenses.
 This trend is due to the work from home (WFH) concept that both the private and public sectors have been following since the local spread of Covid-19 in March and the resultant prolonged curfew, The Sunday Morning Business learnt.
Interestingly, these space-cutting measures have remained in place despite Colombo officially returning to work in mid-May, due to many offices and employees opting to continue with WFH arrangements.
This trend is not limited to particular industries either, as companies as varied as Dialog Axiata PLC and Capital Alliance Ltd. (CAL) have given up or reduced their office spaces. Sources at Dialog Axiata PLC told The Sunday Morning Business that Dialog is utilising only two floors out of their 15-storied Head Office located at Union Place, where only essential staff report to work; this plan is expected to continue at least until August.
"We have cut space and are using just two floors now, from the earlier six floors. As a result, we are saving electricity expenditure which would be several hundred thousand rupees on any normal day," our source said.
Even though their Head Office building is not a rented out space, this concept has helped them cut down expenditure on electricity, parking area maintenance, and elevator maintenance. Similarly, CAL has rented out one floor of their office space.
 This trend is expected to be a severe hit for office space providers such as the World Trade Centre (WTC), Parkland Building, and Regus. All our attempts to reach Overseas Realty (Ceylon) PLC, the company that owns and manages WTC, to ascertain the impact on them and their outlook, proved futile.