Dialog, Mobitel sweat over data bills
By Madhusha Thavapalakumar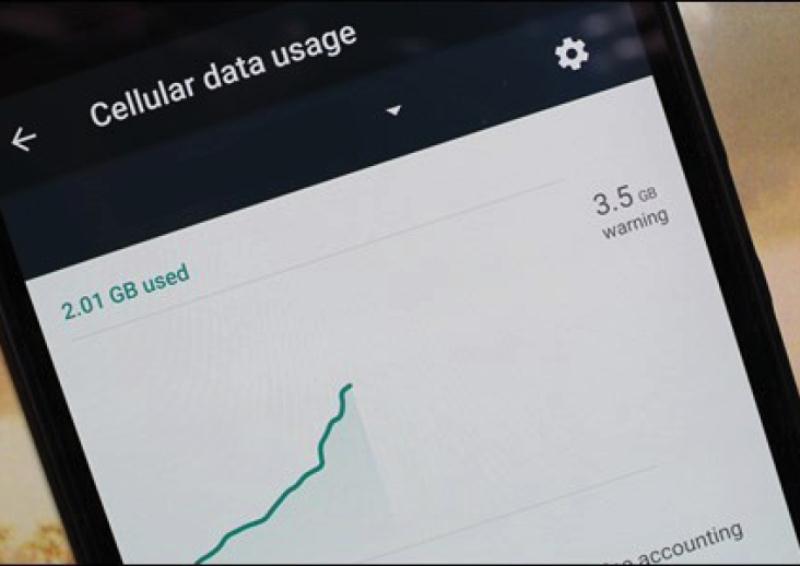 With the directive from the Telecommunications Regulatory Commission of Sri Lanka (TRCSL) to not discontinue any telecom services due to non-payment still being in effect, telecommunication service providers are becoming increasingly concerned over their subscribers' mounting data bills.
To comply with the directive issued by the regulator and to ensure uninterrupted communication during this critical time period, it is learnt that none of the service providers have resorted to disconnections since 20 March. This has meant sustaining large sums of unsettled data bills of consumers, most of whom are staying at home, and this has instilled fear in service providers over possible defaults following the curfew.
According to telecommunication service providers, data usage has been substantially higher than voice calls or messages during this period and the large bills have also been due to high data usage. Industry insiders told The Sunday Morning Business about the precarious situation this has placed the industry in.
Dialog
An official from Dialog Axiata PLC, who wished to remain unnamed, noted that Dialog usually has a fair cash flow despite volatilities in the country, but that they too have found the going tough with the mountain of unsettled bills. 
Moreover, the country's leading mobile telecommunication service provider with the largest market share is worried over possible defaulting of large bills after the end of the curfew as they had to remove the maximum credit limit of unsettled loans due to the directive issued by the TRCSL, which would otherwise have allowed service providers to keep unpaid bills lower.
According to the official, during this curfew period, data usage has grown by around 30%. However, this growth is driven either by free data packages and offers given by them or by the leeway given for customers to settle their bills. 
"We are expecting a decline in data revenue despite its growth and it is either going to be at par or it is going to come down from the usual level. Dialog model works with a 10% margin. When you give out free, that margin comes down. From the first week of curfew itself, we brought in offers. We are giving out 1 GB free data with other relief measures," the official noted. 
In addition to this, data bills from Dialog's corporate clients who mostly uses fiber connection have taken a hit with only 20% of the bills being settled, while prepaid, which contributes to about 75% of Dialog's revenue, is suffering due to the inability of customers to buy cards and tellers to operate during curfew. 
As a measure towards ensuring their corporate clients stay with them without opting for another fiber service provider, Dialog is planning on negotiating a deal agreeable to both sides. 
"Factories are not operating and they would tell us that they are financially suffering. In such a case, we have to let them convert their corporate money into something else or we have to do a complete write off. Otherwise, they might go for other service providers. To retain customers, we have to do; it is going to be tough," the official noted.
Speaking to us early April, Dialog Axiata PLC CEO Supun Weerasinghe confirmed that it is unfair of the company to provide people deadlines to settle their bills at a time period like this; therefore, they will continue providing services and give a reasonable time for consumers to settle bills after the curfew. 
He noted that the non-settling of bills during this period is mainly due to constrained mobility as a result of the ongoing curfew. 
Furthermore, he noted that Dialog is considering providing their corporate customers a grace period until September, where before the end of this grace period, it will not levy penalty charges for outstanding payments of its corporate customers. 
Dialog Axiata is a listed company and a subsidiary of the Malaysian Axiata Group. For the year ended 31 December 2019, the company's profit stood as Rs. 11.5 billion compared to Rs. 4.3 billion a year prior. As at end-2018, Dialog had a market share of over 44% and a 13.8 million mobile subscriber base. 
Mobitel
The Sunday Morning Business spoke to an official from Mobitel, a subsidiary of Sri Lanka Telecom (SLT) and the second biggest mobile telecommunication service provider in the country. The official told us that they too are concerned over customers defaulting after the curfew as they were not imposed with a usage threshold. 
"Even though the data usage is high, we have given them free data. If customers get large bills and they are unable to pay, it will be disconnected in a month usually. But now, they might defer payments and then get a connection from a competitor network," the official noted. 
Sri Lanka does not have an industry-wide credit rating system for subscribers and therefore they can freely default to one company and then move on to another network. Therefore, Mobitel is planning on giving discounts to encourage payments.
"We have to give a discount for the customers to settle at least a small amount. There are options to reduce bandwidth, but we are not going down that road," the official added.
According to the official, service providers have expressed their concern over this directive by the TRCSL, but so far no favourable response has been received from the TRCSL.
Mobitel recorded a profit of Rs. 3.6 billion in 2018, compared to Rs. 3.3 billion in 2017. Mobitel has a market share of over 28% with a customer base of over five million.