Govt.'s ethanol monopoly plan irks liquor industry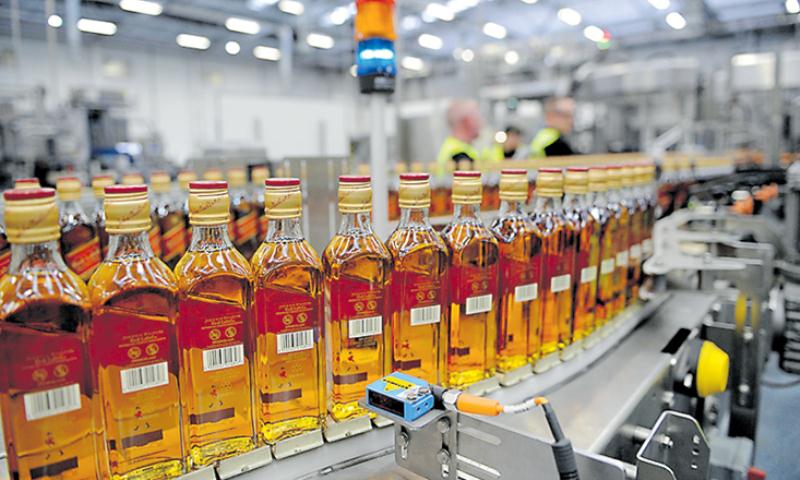 By Madhusha Thavapalakumar
A leading alcohol manufacturer in Sri Lanka has been barred from purchasing ethanol from a local private company, owing to the Government's recent attempts to create a state monopoly in ethanol production, The Sunday Morning Business learns.
After the ban on ethanol imports since 1 January this year, manufacturers were purchasing ethanol from Royal Casks Distilleries (Pvt.) Ltd., the only distillery that produces ethanol closest to the quality of imported ethanol, well-placed industry sources noted.
Nevertheless, last week, in a letter to the aforementioned manufacturer, the Department of Excise had turned down a request from them to purchase over 347,000 litres of ethanol from Royal Casks.
In the letter, Commissioner General of Excise A. Bodaragama has directed the manufacturer to purchase ethanol either from Pelwatte Sugar Distilleries (Pvt.) Ltd. or Lanka Sugar Company Ltd. – Sevanagala, two state-owned ethanol distilleries.
This move by the Department of Excise has baffled the manufacturer as the restriction was neither officially announced nor pre-communicated, and is also being particularly targeted at them. Alcohol manufacturers have been allowed to purchase from any local ethanol distillery, at least until last week.
Furthermore, the manufacturer noted that Royal Casks is a legitimate company with valid licenses to manufacture and sell ethanol locally and that the Department of Excise is well aware of this.
The manufacturer is now forced to buy ethanol from the distilleries the Department of Excise wants them to, which would probably change the taste of their product, thereby depriving their customers.
"These alcohol manufacturing companies are private entities, not state-owned institutions. The palate of the product has to be maintained and for that, respective companies should select quality ethanol. But by forcing manufacturers to buy from state distillers, the Government is going to forcibly reduce their excise revenue," the manufacturer noted.
According to industry sources, this decision by the Department of Excise interferes with the company's rights and excise regulations. Nowhere in the excise regulations does is a manufacturer forced to purchase necessary raw materials from distilleries that are suggested or directed by the Department of Excise; it instead gives a manufacturer the freedom to decide.
When inquired about the reason behind his directives, Commissioner General of Excise Bodaragama refused to disclose any information and requested we contact him on Monday (8th June).
Nevertheless, the alcohol industry alleges that this restriction is another move by the Government to cover up the losses state-owned ethanol distilleries are making due to poor management and operations.
Prior to this restriction, Royal Casks was selling ethanol to local distilleries at Rs. 450 per litre, but the Treasury had intervened and forced Royal Casks to sell ethanol at a minimum price of Rs. 500 per litre so as to match the price of ethanol sold by the aforementioned state-owned distilleries.
"Earlier, the procedure for bidding on a tender was on open allocations, where we quote the prices and Royal Casks decides on the tender and gives it to the highest bidder. This tender procedure was discontinued on instructions by the Treasury, which then imposed a standard price of Rs. 500, but there is nothing in writing," industry sources added.
The Government on 1 January this year announced a ban on ethanol imports with immediate effect. It was a decision taken by the Government with no stakeholder consultation.
Following the ban, the local liquor industry voiced their opposition as they were neither consulted nor pre-informed about this decision; they also stated that it is impractical to follow, given that the local production of ethanol was of low quality and lower in capacity than actual market demand.
The Government remained firm in its decision to ban imported liquor, but assured that steps would be taken to produce adequate ethanol locally and that manufacturers would be allowed to purchase ethanol from any local distillery with no restrictions. The Government also assured that ethanol containers that were pre-ordered before the ban would be allowed to be cleared and used in production.
Nevertheless, according to industry sources, these assurances have been broken by the Government, at least in the case of the said manufacturer.
It is learnt that the manufacturer has about 70 containers with over one million litres of imported ethanol at Sri Lanka's ports, but the manufacturer is not allowed to clear these as authorities claim that allowing this would be a violation of the ban.
According to sources, local ethanol production is estimated to be 24 million litres per annum, while the country's leading alcohol manufacturer alone requires about three times this amount. If the Government is sticking to its initial ban and recent restriction, manufacturers are expected to reduce production, which would result in a major drop in the Government's tax revenue.
According to the Ministry of Finance, the excise revenue target in 2019 was Rs. 130 billion, out of which Rs. 68 billion had been achieved as at the end of July last year. During the financial year 2018/2019, the said manufacturer paid Rs. 58 billion in taxes, and Rs. 64 billion in taxes a year ago.