How to deliver online education across Sri Lanka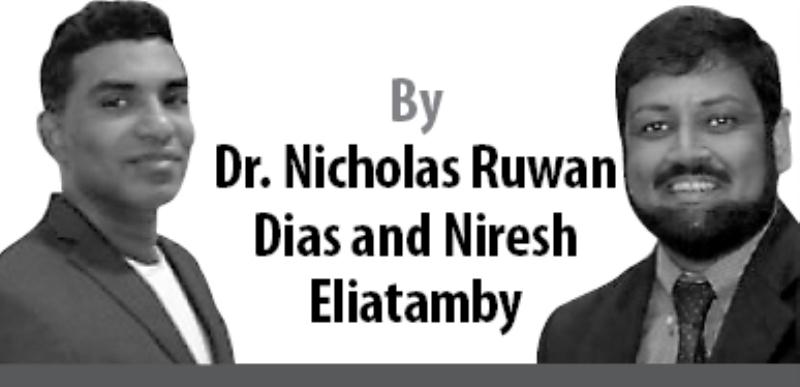 Sri Lanka's education sector is having a tough time with the Covid era, trying to figure out how to provide online education when only 22.2% of Sri Lankans own laptops, tabs, or PCs. Those with Grade 5, Ordinary Level (O/L), and Advanced Level (A/L) exams in the coming months are most disadvantaged. What we need is a multi-dimensional approach to deliver online content to students from Hambantota to Point Pedro and from Ampara to Negombo.
Key highlights of computer literacy
•The computer literacy rate in Sri Lanka is 30.1%
•22.2% of households owned a desktop computer or laptop
•More than two out of five persons (of the ages five to 69) are digitally literate
•The percentage of the availability of desktop or laptop computers in a household vary between 22-24% in the period from 2017-2019
•When the provinces are considered, highest availability is in the Western Province (34.7%) while the lowest availability is reported from the Uva Province (12.9%)
•Computer literacy among the employed population in Sri Lanka who are aware of the importance of computers is 63.7% in 2019
•Computer literacy is higher in positions such as senior officials and managers (73.5%), professionals (87.1%), technical and associate professionals (85.2%), clerks and clerical support workers (90.7%)
•Computer literacy is higher among those who are literate in the English language (70.7%)
•29% of the population of the ages five to 69 years used the internet at least once during 12 months in 2019
Source: Department of Census and Statistics Sri Lanka, 2019
With hardly any experience in distance education practices, the country's schools – international, private, and government – have been forced into using methods of online delivery that few were prepared for. Students, teachers, and parents are struggling.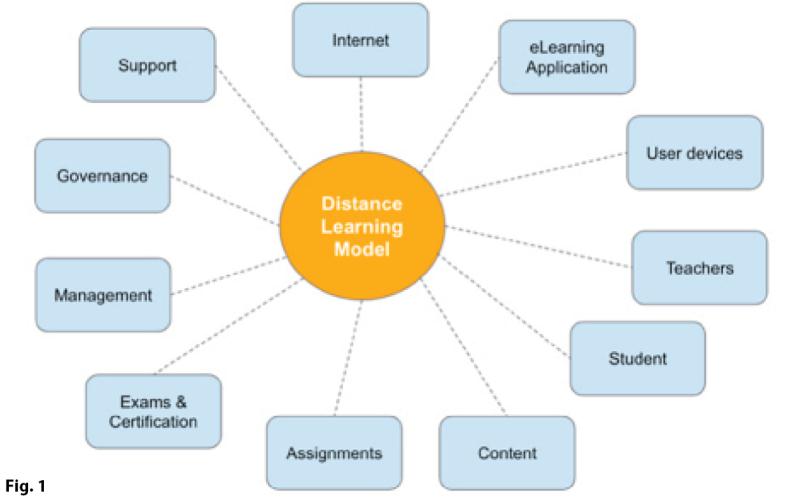 International and big city schools
At the present time, many international schools are performing quite creditably, using online streaming platforms such as Microsoft Teams and Zoom to live stream classes with teachers and students interacting. Even practical classes such as physical education are being carried out. Other activities such as some clubs and even a few sports will soon follow, as far as possible. The larger government schools in cities such as Colombo and Kandy have also managed to adjust, as have many private schools.
Challenges
However, the situation is vastly more challenging for government schools outside of the major cities, which form the largest block of students in the country. Even within cities such as Colombo, there are many small government schools that lack the capacity for online education. It is in this situation that Sri Lanka must deliver education across a distance to millions of students.
Key challenges
Lack of viewing instruments (PCs, laptops, tabs) among students
This situation is not likely to change for the better in the near future, mainly due to financial reasons. Even if parents or the Government wish to provide children with such instruments, there would be a severe shortage in supply, since one cannot simply order millions of tabs. The use of smartphones is not desirable since the smaller-sized screen is insufficient for educational requirements and would lead to other issues such as deterioration of eyesight.
Cost of data
It is simply not financially feasible for the average Sri Lankan parent to pay for the cost of streaming, which would run to several hundred rupees per day and over Rs. 5,000 per month per student. In addition, many families have two, three, or even more children.
Weak ICT streaming backbone infrastructure
In many parts of Sri Lanka, once one travels a few miles away from a main road, the quality of signal drops significantly, mainly due to intervening hills. In addition, many provinces are considerably larger than the Western Province and have vast distances between towns. Thus, video streaming is not yet optimal, although text and WhatsApp messages and even pictures usually get through, sometimes with a slight delay.
The future looks uncertain
On 14 March 2020, Sri Lanka's education sector entered a new era, with hardly any warning. Sri Lanka's Government, as with governments in most countries, ordered schools to be shut in the face of the pandemic. A few days later came the news that schools would not reopen until after the Sri Lankan New Year holidays in late April. Later, this date was tentatively moved to 11 May; then postponed once again, this time to July.
Proposed model: Distance learning model for Sri Lanka
There is no easy answer to this challenge. In this backdrop, online and distance learning for primary and secondary schools must be carried out according to the following multi-dimensional model in Figure 1, in which every factor must be significantly strengthened.
One positive factor is that the number of pupils per teacher has fallen significantly in Sri Lanka in recent years, as shown in Figure 2, which makes it easier for teachers to help students even in distance education.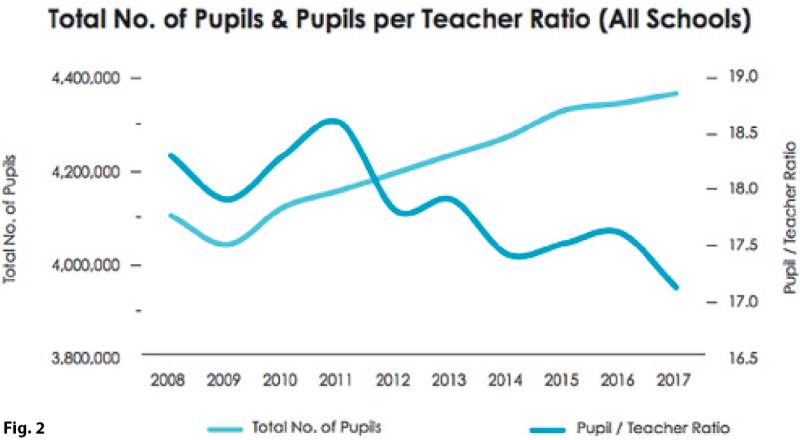 History of distance education in Sri Lanka
The formation of the University of Sri Lanka External Services Department in 1972, the Sri Lanka Institute of Distance Education in 1976, and the Open University of Sri Lanka in 1980 formed an integrated part of a cost-effective approach to the adjustment of higher education and education opportunities in order to meet the job needs of the country. However, most of these efforts were aimed at tertiary education, and not primary or secondary students.
What is distance learning?
The dynamics in teaching and learning have changed with technology. Classes which were restricted to seminars, discussions, and physical objects before the digital era can no longer be structured in this way. Teachers and students now have a digital toolbox, connecting students to computers, digital textbooks, and online classes. Digital learning refers to all educational activities in the online world. In contrast to schools, institutions of tertiary education have advanced rapidly in distance learning.
Distance learning is a mode of study that requires students not to attend a campus-based or school-based institution for much or all of a course. The gap can be material.
Distance learning provides access to education when the information source and students are separated by time and distance or both. Often, computer-based training systems and virtual classroom development tools are included. Distance learning tuition costs vary between institutions, programmes, and countries. It helps students save their current living expenses on housing, food, and transport costs. Many of these mass service providers are increasingly digitised, although more recent forms of e-learning are also digitised, such as massive open online courses (MOOCs).
More than half of the two-year and four-year educational institutions in the world that award their degrees offer distance learning for at least some courses (primarily via the internet).
Traditional distance learning web-based courses
Approximately one quarter of American students took at least one such course per year, with more than 100,000 different online course choices. Popular target groups for distance learning include practitioners, students, differently abled people, prisoners, and active military personnel.
Modern courses for distance study are focused on web courses management systems which include digital reading content, podcasts, email, threaded (linked) forums, chat rooms, test functionality in virtual classrooms (computation-simulated), and online listening or viewing at leisure. Proprietary as well as open-source programmes are popular. While most systems are typically asynchronous, allowing students to access the majority of functionality whenever they wish, they do use synchronous technologies that include live video, audio, and shared electronic documents on time. For educational sets, but to a lesser degree than the related social spaces that are accessible on the web, sharing virtual space in the form of forums, wikis (web pages that can be updated by all classroom participants), and edited documents are also being used.
In addition to the growth of modern educational distance learning, personal education programmes, e-tutoring, e-mentoring, and research support have been made available through the web or have been facilitated. Furthermore, there are many educational support companies which help parents to pick and contact their children's local tutors while companies manage the contracts. Particularly among parents at home with children, the use of distance learning programmes and tutoring services has increased.
An open university, which is open in the sense that it accepts virtually any person, is one of the key types of education institutions which use distance learning. Since the mid-20th Century, the free movement of universities has become a fact throughout the world, representing the wish of numerous political districts and non-traditional students like the elderly, military personnel, and jail prisoners to have greater access to higher education.
Online library, CDs/DVDs
Sharing system where students of a particular school in a neighborhood could get together; there are now a range of tools available in technology and are fairly inexpensive (e.g. CD-ROM, various internet services). They are welcomed and are always accessible both at home and at work. Governments worry about the link between educational institutions and digital networks, the curricula involved in modern technology, and their expertise and training in the use of those new tools. However, educational institutes are prepared and educated.
Cases of distance learning use
These scenarios of learning are shown in Figure 3.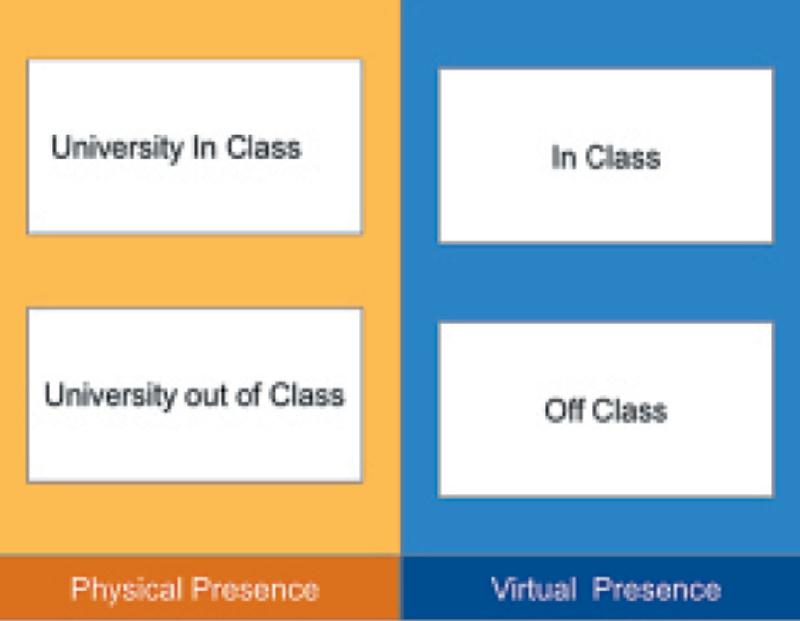 Key elements of distance learning
Need for standards and certification
A system should be introduced to provide certification that each individual school meets the standards for distance education. It must not be left to the ad hoc measures of individual teachers and principals, no matter how much they may mean well. It is, after all, carried out through the country's educational institutions, both state and private; it is not an environment of self-study or non-academic learning. Institutions may or may not provide conventional teaching in the classroom, but they must be certified by the same organisations as those that use traditional methods. Well-designed programmes could bridge the gaps between students in the intellectual, cultural, and social fields.
Collaborative communication
In the learning community and with the teacher, collaborative communication binds individuals. Electronic communications like email are more commonly used, but conventional modes of communication like the postal system may still play a part. Regardless of the medium, engagement in distance education is important, as it is for any education. Logos for learners, teachers, and education services are less physically prone with advanced and broadly based communication systems, which have led to exponential growth in distance learning via the internet, cell phones, and email.
•Usability – ease of use, ease of learning
•Accessible to all users (i.e. users should be able to access the tool from various devices and anywhere, anytime, anyplace)
•Compatibility – compatible with multiple devices and equipment
Integrate students into networks
It is important in distance learning that students be integrated into social networks of their peers and must not be left isolated. The network consists of students, teachers, and educational resources that include books, audio, videos, and graphical displays. Virtual internet networking encourages the concept of creating a community. Users create profiles, recognise members ("friends") with whom they share a bond, and build new communities between like-minded persons. In the field of distance learning, such networking will allow students to be linked and thus reduce their sense of isolation.
Capacity building of teachers for distance teaching techniques
It is important that teachers be provided proper training in distance education, which is a sphere that differs significantly from the classroom setting. The teaching methods and techniques are partly based on the type of programme and its needs, but also on the teaching philosophy and principles of the specific method, the educational characteristics, and the ability of the technologies used.
Conclusion
Given the uncertain state of the current pandemic in the world, where numbers of infections continue to rise rather than fall, it is difficult to predict whether a return to normalcy would occur at all within the next several months. Some nations that have attempted to reopen too quickly have seen infection rates skyrocket, including India and the US. It is therefore important that relevant academics and policymakers consider how best to strengthen distance education through a multi-pronged approach.
Dr. Nicholas Ruwan Dias (ruwan@cogitaro.com) is a Managing Partner of Cogitaro.com and a Digital Architect at Aegon Asia, based in Kuala Lumpur. He holds a BSc in Computing from the University of Greenwich, a Master's in Computer Software Engineering from Staffordshire University, and a PhD from the University of Malaya. He is completing a second doctorate (DBA) at Universiti Utara Malaysia.
Niresh Eliatamby (niresh@cogitaro.com) is a Managing Partner of Cogitaro.com, an author, and a lecturer in HR, tourism marketing, and journalism. He holds an MBA from London Metropolitan University and an LLM in International Business from Cardiff Metropolitan University.