Cost of living amid Covid-19 : Battling to survive
By Yumiko Perera Not only has Covid-19 brought along unprecedented human and humanitarian challenges for people the world over, but the pandemic and its remnants have also already altered life as we know it in ways we hadn't thought possible. In addition to the obvious threat to public health, the economic and social disruption that has threatened the long-term livelihoods and wellbeing of thousands is something we mustn't take lightly, especially post lockdown. A significant number of people have lost their jobs and have had to opt for alternative ways to earn a living. The mobility restrictions had led to a considerable income loss for many people. Although we as a country are still trying to return to normalcy, albeit slowly, things aren't looking up for most, as the economic rebound remains uncertain. The Sunday Morning reached out to a few people from different walks of life, in a bid to understand how life post-Covid-19 lockdowns has been treating them.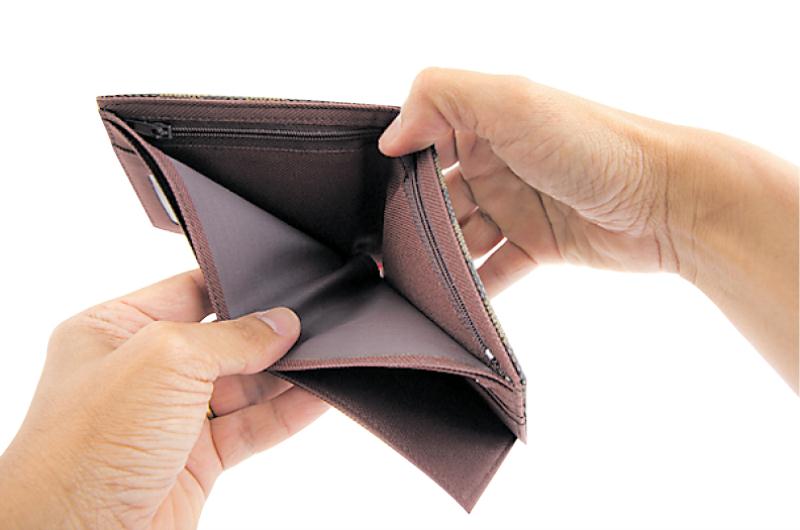 Malini, 48, househelp Malini lends a hand in cooking, cleaning, and washing at her neighbours' houses and earns a little money to send her teenage son to school. During the lockdown, however, the chances she had at finding work were gravely affected. "Some of the houses I worked at refused to let me come in. I understand it was because of the situation, but the months during the lockdown were especially hard on me and my family. I don't know how we would have survived had it not been for the people who very kindly helped us out during the lockdown." Although the lockdown has ended, the prices of essential items are still sky-high, laments Malini. "Unlike back in the day, now we have to pay thrice as much to purchase the same list of groceries."
---
Daily wage earners cannot survive Kumara, 45steward and three-wheel driver Kumara, who takes three-wheeler hires via PickMe, says: "I do this as a part-time job. I work as a steward at a private hospital in Colombo. Back then, I used to go to work at 6 a.m., be off by 2 p.m. and start driving until 5 p.m. I would then go home with a decent amount of money in hand. That is no longer possible in today's times, however. I used to own a three-wheeler, but it was seized because I couldn't pay the instalments in time. I was asked to hand over the vehicle because I failed to come up with payments on time. I now have to pay a rental of Rs. 600 for this three-wheeler. Times are rough." "I have three kids who are in school, and things aren't going well for us at the moment. I have to make sure my children get an education, and worry about putting food on the table too. Everything is so expensive these days, we are barely getting by." Kumara's plight is unfortunately something we hear about more often than not. "Daily wage workers can't survive in this country. Families of four to five people have a really hard time surviving in these circumstances, and even if they all earned, I don't think it would be enough. I am now thinking about resigning from my job and running three-wheel hires full time."
---
Every day is a struggle Priyantha, 38,string hopper seller Priyantha, who runs his small string hopper business from the back of his three-wheeler, says his string hoppers are famous across town. "When the curfew was put in place, our only means of income had come to a stop. We didn't know what to do as this is what we have been doing for over a decade now," Priyantha lamented. "The instalment payments for the three-wheeler have piled up since the lockdown, and my biggest worry is that my vehicle would be seized. We barely make enough money to buy ingredients for the next day; every day is a struggle." Increases in food prices have a huge impact on the living standards of lower‑income households, especially given that they spend most of their income on food. Even a slight change in the price index can confront the members of such households with difficult decisions. It wouldn't be wrong to say that the spending patterns of consumers have significantly been altered, especially given the level of price inflation that they face. While people like Kumara and Priyantha are worried about the inability to settle their lease instalments in time, it is undeniable that the lockdown and all that came with it hit the urban workers the hardest. Daily wage earners have had to make tough decisions, through no fault of their own.
---
Business collapsed Thusitha, 43, tailor Thusitha operated a small tailor shop in the heart of Colombo. Once a booming business, the lockdown has been nothing but unkind to her. "I was unable to come up with the rent for my shop during the lockdown, although I tried to work as much as I could, there wasn't much that could be done. I had three girls working for me, I had to let them go, and now I am trying to stand back on my feet again." While Small and Medium Enterprises (SME) make up a large portion of Sri Lanka's economy, accounting for at least 80% of business in Sri Lanka, SMEs are amongst businesses that were gravely affected by the pandemic, and are struggling for revival. People from all walks of life have had to grapple with uncertainty in these strange, unfortunate times. While the extended nationwide lockdowns had left employees in various sectors extremely anxious, pay cuts, deferred appraisals and layoffs hit employees across several sectors very hard. In a post lockdown scenario, however, has anything changed for the better?
---
Laid off by surprise Melissa, 27advertising executive Melissa shared: "I was into outdoor advertising, where we mainly generated income through advertising on the roads. The lockdown had a huge impact on my company because of the curfew and the travelling restrictions, hence clients did not want to renew their contracts, nor invest in advertising. The company eventually didn't generate enough money. "Then came the pay cuts. For me, the pay cut came up to 80% of my overall income. Our allowances were cut, along with a proportion of the basic salary. Within a day after I was informed about the pay cut, I was laid off without prior notice. My company said they couldn't generate enough revenue to pay for everybody. "From what I remember almost 50-70% of clients didn't want to renew their contracts with the company until the lockdown was lifted. From the clients' point of view, they would be losing a certain period from the contract and they would be paying for no reason. Also, from the company's point of view, they were trying to get clients to renew their contracts, as that would mean they had enough funds to function." The pandemic, the lockdown and all that has come with it have meant a time for readjustments, not just for companies across various sectors, but also for individuals.

Loading...