Sri Lanka's industries soldier on amidst economic gloom
By Uwin Lugoda
The novel coronavirus (Covid-19) is now the worst global health crisis in at least a century and is currently spreading through the world at an unprecedented rate. While being a major threat to people's lives, it has also battered and bruised the global economy by severely disrupting many functions including manufacturing, travel, and trade. The number of confirmed cases in Sri Lanka passed 100 this week, according to the Government's Health Promotion Bureau website, and the Government had imposed curfew indefinitely at the time of going to print. [caption id="attachment_77584" align="alignleft" width="300"]
Colombo's streets have been deserted for over two weeks due to social distancing and curfew, bringing business activity to a standstill. Photo by Lalith Perera[/caption] Many industries are currently feeling the impact of the virus on business; many local businesses are facing the repercussions of social distancing followed by their consumers and employees, which has brought their cash flow to a grinding halt. The Sunday Morning Business spoke to businesses and stakeholders from different industries regarding the impact on their functioning and how they are currently dealing with the situation. These include different sectors of the economy, spanning from technology to transport.
Restaurant sector
While most restaurants in the urban areas provide delivery services, the restaurant sector earns its revenue mainly from walk-in customers. We spoke to Colombo City Restaurant Collective (CCRC) President Harpo Gunaratne, who is also the Founder and CEO of Harpo's Cafés and Restaurants which include popular restaurants Harpo's Pizza, The Bayleaf, The Commons Coffee House, Park Street Mews, Curve, and Colombo Fort Café, on the impact the prevailing situation has had on the sector. [caption id="" align="alignright" width="265"]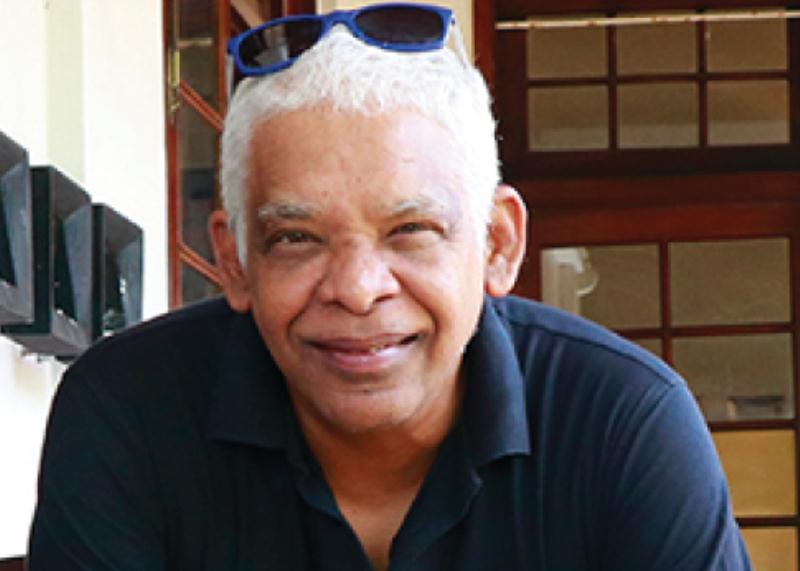 Colombo City Restaurant Collective (CCRC) President and Founder and CEO of Harpo's Cafés and Restaurants Harpo Gunaratne[/caption] Gunaratne believes this is the worst period the local restaurant sector has faced in its history. He explained that while last year's Easter attacks were a devastating blow to the sector, the coronavirus pandemic has done more damage due to both local and foreign consumers not being able to leave their homes. "This has hit us like nothing else that has hit us before, and it is going to have a huge impact on everyone in this industry. We are trying to be positive, but a lot of people are going to suffer with this because we do not know when it would end," he pointed out. Gunaratne has asked all of his staff to stay at home for their own safety, with only deliveries being active during this time of crisis. He explained that most restaurant and restaurant owners with delivery menus will do the same until the situation improves, subject to curfew restrictions. However, everyone would be significantly affected financially by the end of it. According to Gunaratne, there are more than 5,000 people in the sector in Colombo alone, and all of them are going to be without jobs if the situation does not improve. He called on the Government to look at this very seriously and take examples from the UK and other European countries, where the governments have given packages to employers in their restaurant sector to enable them to pay rent and the salaries of their employees. "We are currently looking for help from the Government. Our association has around 40 to 50 paying members and we employ more than 5,000 people. And this is 5,000 families in just Colombo, so just imagine what the people in places like the South and Negombo are going through," Gunaratne stressed.
Conglomerates
Hemas Holdings PLC is one of Sri Lanka's largest conglomerates and focuses on key sectors such as FMCG (fast-moving consumer goods), healthcare, transportation, and leisure. It won wide admiration last weekend when it offered its 154-room property Club Hotel Dolphin in Negombo to the Government on a temporary basis to utilise as a quarantine facility should the need arise. [caption id="" align="alignleft" width="246"]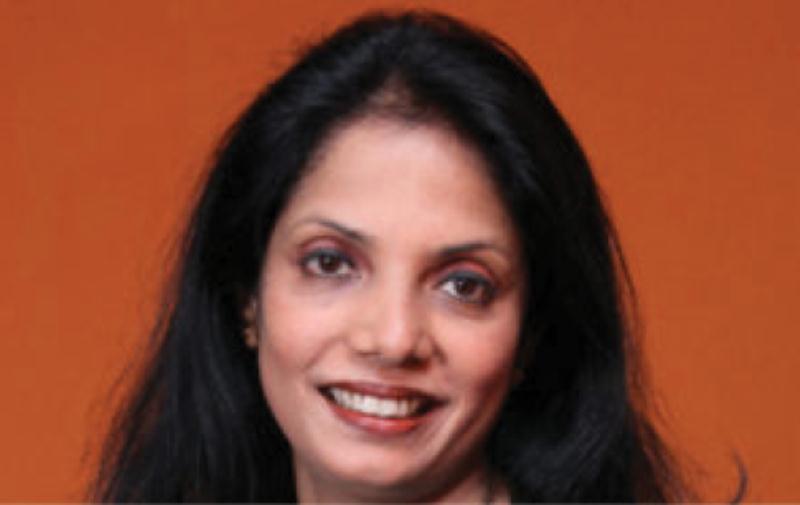 Hemas Holdings General Manager – Group Sustainability and Corporate Communications Shiromi Masakorala[/caption] We inquired from Hemas Holdings General Manager – Group Sustainability and Corporate Communications Shiromi Masakorala about the steps Hemas has taken to ensure the safety of its employees while carrying on with the group's operations. She explained that the Hemas group has allowed their employees to work from home as soon as the Government announced the need for social distancing. "As a socially responsible company, we had to look at the safety of our employees and their families, so we thought this was what we needed to do," she explained. According to Masakorala, working from home would not have been possible for the organisation if not for technology. This transition had been made easier for them because Hemas had resorted to working remotely even prior to the current situation in order to minimise unnecessary commute that consumes hours and hours on the road. She stated that all the work is done by their employees on a daily basis, thanks to virtual meeting rooms such as Zoom as well as communication and collaboration platforms such as Microsoft Teams. However, Masakorala stated that the essential services of the company – pharmaceuticals and hospitals – will be operating as usual, but on a roaster basis organised by the company for the staff. Archana Fernando, a finance management trainee at Hemas Manufacturing (Pvt.) Ltd., one of the main subsidiaries of Hemas Holdings, spoke about how Hemas' employees keep themselves energised and motivated when working from home, ensuring that business is conducted as usual with minimum impact on the economy. "It is actually quite challenging. With the year coming to a close, we have accounts to disclose, audits to be finalised, payments to declare, and products to reach customers on time. The entire company has moved into a virtual space, connecting with each other through Microsoft Teams and Skype for Business and doing our work and sharing our documents through OneDrive. It's quiet fun actually. You can make yourself a quick snack, wear comfortable clothes, and keep your eyes on your loved ones while working from home," she said in a video posted on the Hemas Holdings PLC official Facebook page.
Technology sector
With the importance of technology being magnified in this social distancing period, we spoke to a tech company to understand how well equipped the tech sector is for this sudden requirement. Homegrown
fintech company
Fortunaglobal
(Pvt.) Ltd., which has the largest number of digital banking customers for a single vendor in Sri Lanka with commercial banks and non-banking financial institutions (NBFIs) as part of its customer base, said that working from home is not an alien concept for the company. According to Fortunaglobal Founder Suren Kohombange, a majority of their staff are from out of Colombo, with a very few of them living in the city. Therefore, they've experienced working remotely whenever they faced external shocks. [caption id="" align="alignleft" width="265"]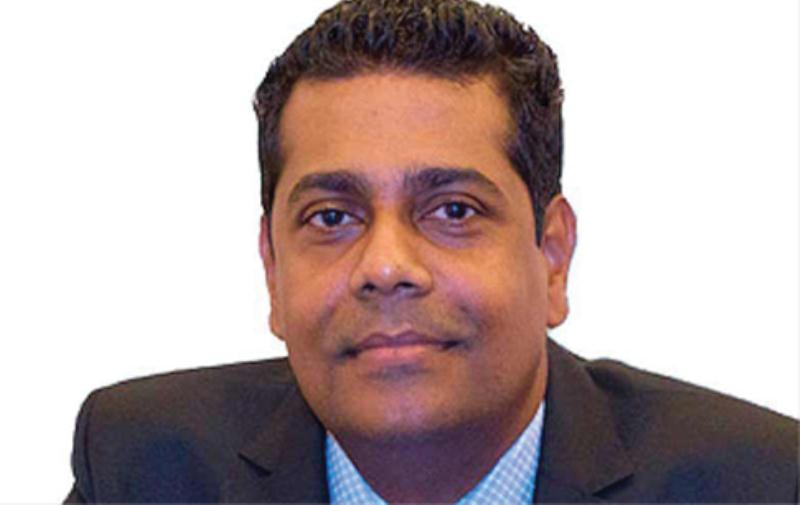 Fortunaglobal Founder Suren Kohombange[/caption] "We have experienced working remotely before because most of our employees live outstation. So whenever there is a bus strike or train strike, we had them work from home instead of coming into office," he explained. Kohombange stated that when the coronavirus issue came up, they only had to extend their facilities such as equipment and communication lines to all the members of their staff. He went on to state that the only challenge they experienced was when it came to assigning people work and supervising it throughout the day. Fortunaglobal utilises communication platforms like WhatsApp, project management software like Jira, and other software such as Slack to schedule, monitor, and manage both projects and teams. Speaking about their customers, Kohombange stated that similar to their employees, the impact only resulted in an extension and testing of their services. Taking the banking industry as an example, which is one of its biggest customer sectors, he explained that after the tragic Easter attacks on 21 April last year, the Central Bank together with the rest of the banking industry brought forth the vision of working remotely. Therefore, Fortunaglobal worked towards this goal, limiting the need to visit their customers in person while giving 24/7 support. "This is the nature of our business; we do internet and mobile banking for the sector. So because of this, we had already established the underlying infrastructure for us to work remotely with our banking customers," Kohombange stated. He went on to state that while it is too early to say how efficient this system is in terms of productivity, when it comes to customer support, they are "on top of it". As for their products, Kohombange stated that when it came to the financial and banking apps as well as other apps like
Govipola
, they have seen an increase in digital usage in terms of downloads and site visits since the coronavirus outbreak. As for Govipola, a free mobile app that bridges the gap between farmers and buyers by creating a digital market that allows agriculture produce buyers to connect with sellers, they are currently working with the team to reach out to farmers to see how they can extend services since the two main markets of Dambulla and Colombo are not accessible right now. "Through forums and connectivity with the farmers through their phones, we are encouraging them to use the app and connect with both buyers and sellers at this time."
Transport sector
Curfews imposed in urban areas and social distancing measures prior to that means that the passenger transport sector has almost come to a standstill. According to a spokesperson from Uber Sri Lanka, they are currently working on ways to ensure the safety of their employees and everyone on the Uber platform, while continuing to keep an eye on the spread of the virus. The official also stated that they have formed a dedicated team of Uber operations, security, and safety executives guided by the advice of a global consulting public health expert to respond as needed for each of the South Asian markets they operate in. "We also remain in constant contact with local public health authorities and will continue to follow their advice. We have also communicated their recommendations to our drivers," said the Uber spokesperson. They explained that Uber currently has a team available 24/7 to support public health authorities in their response to the epidemic. Working with them, Uber plans to temporarily suspend the accounts of riders or drivers confirmed to have contracted or been exposed to Covid‑19. They stated that Uber is also consulting with an epidemiologist to make sure their efforts as a company are grounded with accurate medical advice.
The Uber official stated that any driver or delivery person diagnosed with Covid‑19 or is individually asked to self-isolate by a public health authority will receive financial assistance for up to 14 days while their account is on hold. They stated that Uber has already helped drivers in some affected areas and are working to quickly implement this initiative worldwide. The global ride-hailing giant is currently working to provide their driver partners with disinfectants to help them keep their cars clean. Due to supplies being very limited, it is partnering with manufacturers and distributors to source as much as possible and will look to prioritise the distribution to drivers in cities with the greatest need. "Uber is committed to slowing the spread of Covid-19 and to comply with the Government's advisory, we have suspended services across all cities. However, we stand ready to deploy our technology and make available our network of drivers and delivery people to ensure the essential needs of citizens are met during this unprecedented time," said the Uber spokesperson.

Retail sector

The Sri Lanka Retailers' Association (SLRA) issued a press release recently to its business community to take the necessary precautions stated by the World Health Organisation (WHO) in order to protect their employees, customers, and the community at large. Using the information given to them by professionals in the field, the SLRA made several recommendations for both employers and employees to follow in order to minimise the health and business risks posed by the virus. Among these, the association suggested a new recommendation for employers: To consider establishing an isolation room in case they identify an employee with symptoms similar to that of Covid-19. "We hope and pray that Sri Lanka will not have an outbreak of Covid-19," SLRA President Sidath Kodikara said in the press release. "While the Government's efforts to mitigate its spread has been commendable, we do not want to risk the spread of the disease as resources will be stretched to the limit in the event of an exponential outbreak. The best remedy right now is to contain the disease, and we all have a part to play in this." (This article covers established companies. In Part Two of the series, we will be looking at how smaller businesses and freelancers are being affected by this global crisis)

loading...