The other 19th Amendment: The glass ceiling and the ERA in the USA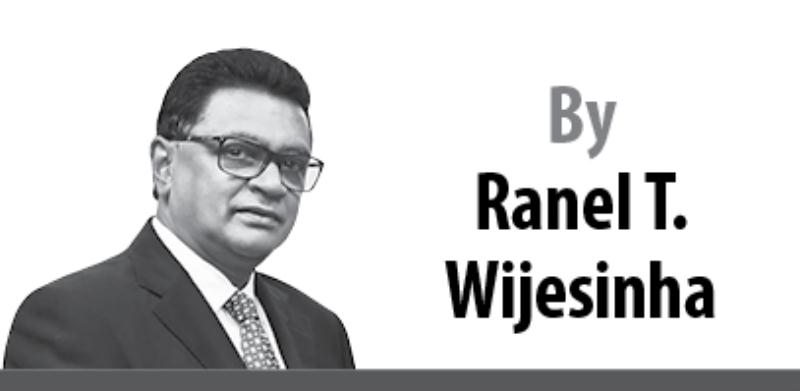 There is considerable discussion today in print and electronic media about Sri Lanka's 19th Amendment (19A) to the Constitution. 19A was passed by the 225-member Sri Lankan Parliament, with 215 voting in favour on 28 April 2015. The Amendment, inter alia, diluted powers of the Executive Presidency, restored many components of the 17th Amendment, enabled the Constitutional Council, and set up independent commissions. Given the volume of writings on the merits and demerits of our own 19A, I thought I will instead write about the other 19th Amendment, which is relevant given the upcoming elections in the US. 18 August 1920 marked the 100th anniversary of the 19th Amendment in the US. The US is a country, and its people, I have great affection and admiration for, despite all the real and perceived negatives – some self-inflicted by their own people – whether they be politicians, public officials, bankers, businesses, professionals, or others. The latter, of course, will not take away from my affection and indeed my expectations for the country, given the multiple positives that overshadow the negatives, as well as, as a continuing well-wisher of that great country.
Rationale for affection – just a glimpse
Visiting the US frequently while living and working in the Bahamas was easy and inexpensive, and so was travelling throughout the many and varied cities, towns, and the countryside. My affection for the country and its people was enhanced because of the work we did at Deloitte together with the US offices, and the visits to several of them and their visits to us. I also lived there and did my postgraduate studies in the University of Pittsburgh, and it was a partner of the Deloitte Pittsburgh office – John Yanak, who provided me with a reference to my MBA programme, himself an alumnus of the Business School. He also enrolled me into the Deloitte Pittsburgh Alumni Association and thus he and his wife, a partner of a law firm, often invited me to barbeques, while multitasking with managing the many children they had.

Landmark 100 years ago – yes, but inclusive – no
The 19th Amendment to the Constitution of the US guaranteed American women the right to vote. Of course, we know that this was not achieved within a short space of time, but rather was preceded by years of agitation. The Economist puts it well when it says: "Tennessee was the 36th and final state needed to ratify the 19th Amendment, granting American women the right to vote despite male fears of 'petticoat rule'."
The next landmark, inclusivity only 55 years ago
Yes, the 19th Amendment is regarded as a landmark piece of legislation, and the anniversary is heralded with much fanfare. However, for minority women, particularly African-American, Hispanic, and Native-American women, their right to vote came later. "Minority women" achieved complete access to the vote through the Voting Rights Act only in 1965.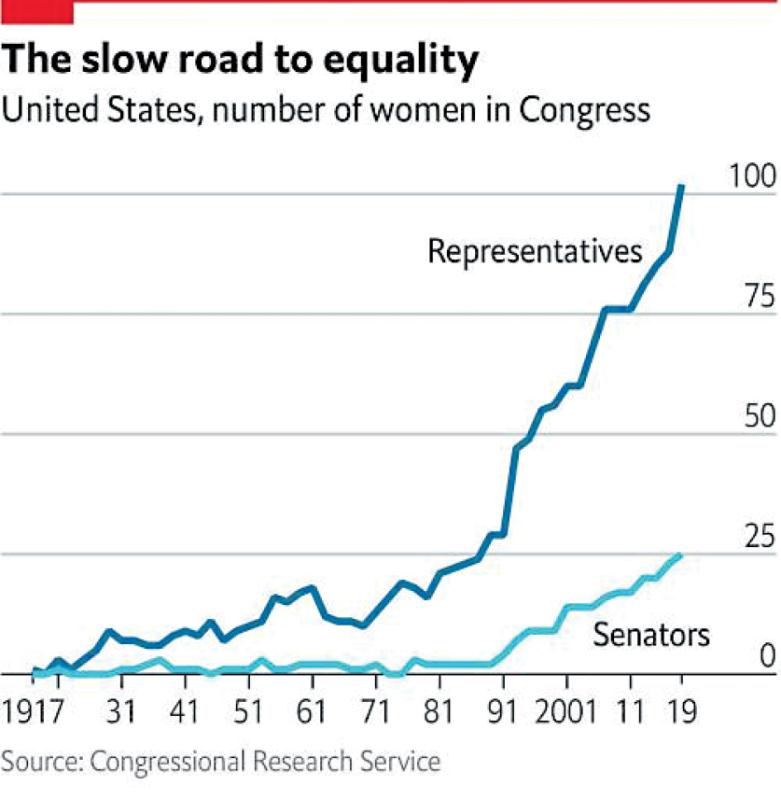 The slow road to equality
The recent Democratic National Convention featured high-profile women including Hillary Clinton, Nancy Pelosi, and Kamala Harris (the potential first female Vice President of the US). The Economist makes an interesting point that while many analysts predict that Kamala Harris will secure women voters for Joe Biden, there has never been a monolithic women's vote. It says: "While women helped lead the movement against suffrage in the early 1900s and against the Equal Rights Amendment in the 1970s, and though Hilary Clinton won most female voters in 2016, yet at least 47% of white women voted for Donald Trump." The anniversary is also a reminder; it says that women have still not secured equal representation in public office. Today, only 24% of Congress is female (see graph).
The Equal Rights Amendment (ERA)
Kamala Harris's nomination evoked a lot of comments and reflections on the Equal Rights Amendment (ERA), which, inter alia, was designed to end the legal distinctions between men and women in matters of divorce, property, employment, and others. Thus, I chose to research the relevant legislation. Wikipedia and other sources refer to the ERA as being designed to "guarantee equal legal rights for all American citizens regardless of sex". The ERA was approved by the House of Representatives on 12 October 1971 and by the US Senate on 22 March 1972. It was then submitted to the state legislatures for ratification, as provided for in Article V of the US Constitution.
Near ratification, but stalled
Congress is said to have had originally set a ratification deadline of 22 March 1979 for the state legislatures to consider the ERA. Up to 1977, the amendment received 35 of the necessary 38 state ratifications. With wide, bipartisan support (including that of both major political parties, both houses of Congress, and Presidents Nixon, Ford, and Carter), the ERA seemed destined for ratification until a Phyllis Schlafly mobilised conservative women in opposition.
Opposition to the ERA
Phyllis Schlafly became an outspoken opponent of the ERA during the 1970s as the organiser of the "STOP ERA" campaign. "STOP" was an acronym for "Stop Taking Our Privileges". She argued that the ERA would take away gender-specific privileges currently enjoyed by women, including "dependent wife" benefits under Social Security, separate restrooms for males and females, and exemption from Selective Service (the military draft)".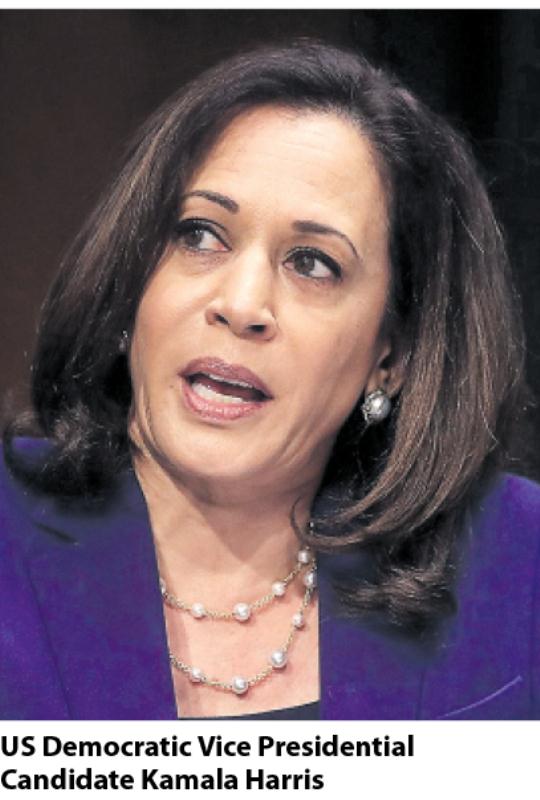 Ratifications even in 2020 and rescinds
In 1972, when Schlafly began her campaign against the ERA, it had already been ratified by 28 of the required 38 states. Seven more states ratified the amendment after Schlafly began organising opposition, but another five states rescinded their ratifications. The last state to ratify the ERA was Indiana, where State Senator Wayne Townsend cast the tie-breaking vote in January 1977. Nevada, Illinois, and Virginia ratified the ERA between 2017 and 2020, many years after the deadline to do so.
Forces of reason and goodwill vs. family values
Wikipedia further states that "moderates thought they represented the forces of reason and goodwill but failed to take seriously the power of the family values argument and the single-mindedness of Schlafly and her followers. The ERA's defeat had seriously damaged the women's movement, destroying its momentum and potential to foment social change". This had resulted in feminist dissatisfaction with the Republican Party, giving the Democrats a new source of strength which had helped elect Bill Clinton to the presidency in 1992 and again in 1996.
Middle class vs. working class
Middle-class women were apparently supportive, while those representing or lobbying for the working class were opposed on the grounds that "employed women" needed special protection regarding working conditions and employment hours. This segment of women believed that the ERA would disadvantage housewives, cause women to be drafted into the military and to lose protections such as alimony, and eliminate the tendency for mothers to obtain custody over their children in divorce cases.
Meanwhile in another continent The glass ceiling beyond politics
As I began penning some thoughts on "The other 19th Amendment and the Equal Rights Amendment", I could not help but notice something positive out of Africa, given also the much spoken of African-American, Asian-American people who have done well in politics and the professions. I thought I must share it since these stories rarely receive global publicity they deserve as inspiration to the many people in less-than-developed or less-than-privileged nations.
Glory Edozien: Branding coach and visibility expert
I must first place on record my appreciation of the work of Glory Edozien, PhD, a LinkedIn professional branding coach and visibility expert who helps mid-senior-level career women and executives build visibility and thought leadership on LinkedIn, so they can get the recognition they deserve, earn more money, and climb the corporate ladder. Through her LinkedIn Visibility System, she is helping African career women across the continent and Diaspora to effectively communicate their skills online and build professional credibility in their sectors.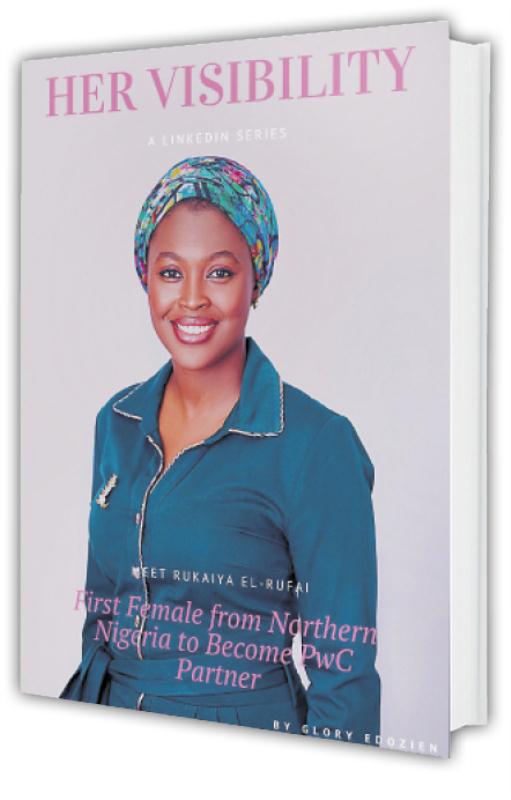 Rukaiya el-Rufai – Out of Africa: Partner at PwC, Nigeria
Decades younger than Hilary, Michelle, Kamala of America In an interview series Glory Edozien launched with high-achieving women in corporate Africa, she interviewed Rukaiya el-Rufai, the first women from northern Nigeria to become a partner at PwC. In this interview, Glory invites Rukaiya to share "the strategies for her career rise, the importance of building strategic relationships and advice for other women who want to scale the corporate ladder".
Be within your "blue flame"
Rukaiya's advice to other women is to be "dedicated, work wholeheartedly, be within your 'blue flame' (where your passion meets your talent), and this makes work effortless and you will not even notice the long hours being put because you are within an area that you are very passionate about. Be a team player, make impact, and deliver results". She goes on to say: "Above all, have integrity and character, be frank and honest – what is yours will always be yours. I believe in destiny; you just need to play your part by working hard and doing things right. When things don't go as planned and you know you have done your part, just learn to surrender, have grit, pick yourself up, and try other things. Perhaps it is the invisible hand, and time will show you that what you didn't get is for the better." Rukaiya loves doing a bit of yoga to relax, aromatherapy, and listening to slow music.
Reminiscing my role as Partner PwC Sri Lanka
A chartered accountant by training, Rukaiya has worked mostly in strategy and operational strategy before moving on to work in sustainability and climate change. She leads the "Sustainability and Climate Change, Public Sector Risk Assurance" practice. All this made me reminisce my role as Partner at PwC Sri Lanka, more than two decades ago, where I found a number of outstanding, professional women, managers, and partners balancing their careers and homes, yet truly committed to their profession, the firm, its clients, and its people.
(Across the Years, Beyond the Oceans is a column by Chartered Accountant Ranel Wijesinha to share thoughts and ideas generated by his years of experience in Sri Lanka and beyond the oceans in many parts of the world he has lived and worked)