Bonsoir makes 'bala maalu ambul thiyal' in Balapitiya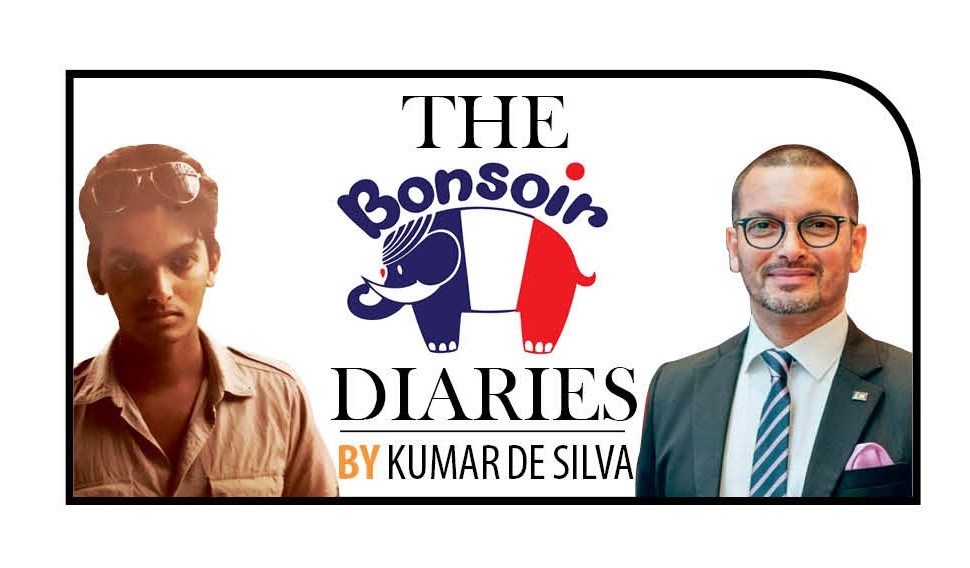 You must be wondering why Bonsoir had to make bala maalu ambul thiyal (smoked soured tuna) and in Balapitiya of all places. Well, we always tried to explore links between Sri Lanka and France in our programmes as often as we could. And when there seemingly weren't any, we created them. It all depended on how one angled and hinged a programme.
Balapitiya is in southern Sri Lanka. It is famous for its bala maalu ambul thiyal. It is also Chintha's village where his ancestral home is. The Abeysekeras have all migrated to Colombo, but at that time, the old house was looked after by two old faithfuls – Wimala Akka and Alson Aiyya.
Marseille is in southern France. It is famous for its "bouillabaisse" (fish soup). It was also the home town of Marie-Thérèse, our guest on the programme that week. We met Marie-Thérèse in Colombo during one of her visits to Sri Lanka. Back home in Marseille, she ran her little beachfront restaurant Chez Marie-Thé.
Bouillabaisse, a hearty fish soup originating from Marseille, is possibly the most famous traditional recipe from France's Provence region. In Marseille, a traditional bouillabaisse is rarely made for less than 10 people. In fact, the more people who share the meal, the more different kinds of seafood are used, resulting in a better bouillabaisse. This invigourating soup is normally served with "rouille", a spicy mayonnaise made with olive oil, garlic, chilli, and stale bread.
And voila we had our link!
This was one of Bonsoir's Sinhala programmes and Chinthananda Abeysekera was in charge. His two able presenters were Sulani Indraguptha and Krishantha Dayananda.
Early one morning, the team went to Balapitiya and pitched the tent at the Abeysekera's ancestral home, a lovely southern maha gedara style house. It was to be a programme on seafood cuisine – a marriage of fish soup and bala maalu and lots of other fishy elements in between. It was to be one fishy programme. Don't read a pun here because I do not intend a pun.
And so the Bonsoir cast and crew headed to the beach just across the road, to a little cadjan hut where Wimala Akka and Alson Aiyya had arranged it all.
They set about making bala maalu ambul thiyal in a large clay pot, as it has to be covered with another clay pot full of hot coals (uda kabala) for greater flavour, taste, and authenticity. In the meantime Marie-Thérèse also managed to make her bouillabaisse at the same location. I don't know how she managed to get the typical Marseillaise flavour but she did.
The meal was to be had al-fresco under the coconut trees and fanned by the breezes from the Indian ocean. While the cooking/filming operation was in full swing, Wimala Akka remembered that she had forgotten the ice kiring for dessert. She took the nearest umbrella she could find, it was a Bonsoir umbrella with our little elephant all over, and sauntered across the (Balapitiya) Galle Road.
As she returned in similar fashion, a car full of French tourists heading to Galle had to stop, to let her cross the road. They saw the colours of their national flag on this umbrella with little blue-white-red elephants on it with the word "Bonsoir" on their backs. "This is strange," they had thought, and thoroughly intrigued, had parked on the side of the Galle Road and had followed her to the little hut.
The ensuing meeting and conversation was very convivial and ended with a Franco-Sri Lankan gastronomic fusion starting with a bouillabaisse, followed by red rice, grated coconut, and bala maalu ambul thiyal and followed by nearly fully-melted ice kiring.