Is Sri Lanka unlucky or unprepared?
Some time back, a friend of mine died in a motorcycle accident. I consoled myself thinking it was pure misfortune. However, upon visiting the location of the accident, I discovered my friend had ridden his bike without a safety helmet. Needless to say, if he hadn't met with the accident, regardless of whether he was wearing a helmet or not, he would've still been amongst us. However, if he had worn a helmet, it is likely that he would've survived the accident.
Most incidents in life, or even in the economy, can be seen through two lenses – of misfortune and mismanagement (in its positive variation, these can be interpreted as good fortune or as the results of hard work and smart decisions). It is embedded in Sri Lankan culture to interpret most unfavourable events in life through the lens of misfortune. However, a deeper dive into the root causes of unfortunate incidents often emphasises lapses of management.
A sudden uptick in Covid-19 cases can also be viewed by society through these two lenses. As individuals, isn't it the appropriate time to question if we followed the simple steps of wearing a face mask, washing our hands, maintaining social distance, and taking precautionary measures to avoid greater misfortune?
On the broader picture of public policy; have we increased our testing capacity, have we followed the right testing strategy, and have we been conducting random testing? These are questions we should ask ourselves before jumping to any conclusions.
However, a combination of mismanagement and misfortune is deadly, and these two often complement each other. Whether it's misfortune or mismanagement, the consequences for citizens would be very serious both from a public health perspective and from an economic angle.
One main lesson Covid-19 has taught us is that only self-control and self-discipline can contain the virus, not state control. The state can only play a facilitatory role, and the impact on public health and our economy worsens with each blanket policy decision.
When we look at the events over the last five to six years, an unaccounted cost of mismanagement is throwing away resources and opportunities that could have been utilised during hard times of misfortune.
For example, think of a cricket team which is chasing a total, and loses half their wickets due to the frontline batsmen playing careless shots. However, the team ends up losing only by two runs due to a brave fightback by the lower order batsmen, which took the team to the brink of an unlikely victory. Should we say the team was unlucky because it got agonisingly close and lost by only two runs, or should we blame the carelessness of the batsmen at the top, without whom the team would have presumably ended up winning the match?
When we look back at our recent history, in 2015-2016, the Central Bank bond fiasco affected our financial markets to an extent; in 2016, the drought greatly affected Sri Lanka's economic prospects; in 2018, we had a constitutional crisis; this was followed by the 2019 Easter Sunday attacks which further shattered hopes of any economic recovery; we had the Digana riots and social media blockages in between; in 2020, we are still in the middle of a global pandemic. Some of these negative shocks are due to mismanagement, and some events are due to misfortune. But it is undeniable that we are hindered by the mismanagement of our misfortunes.
However, all the misfortune and mismanagement over the last few decades now appear to be funnelling down to a serious economic shock. The uncertainty of Covid-19 and its impact at the global scale have made it the right ingredient to stir up a storm for Sri Lanka.
Mismanagement and misfortune of exports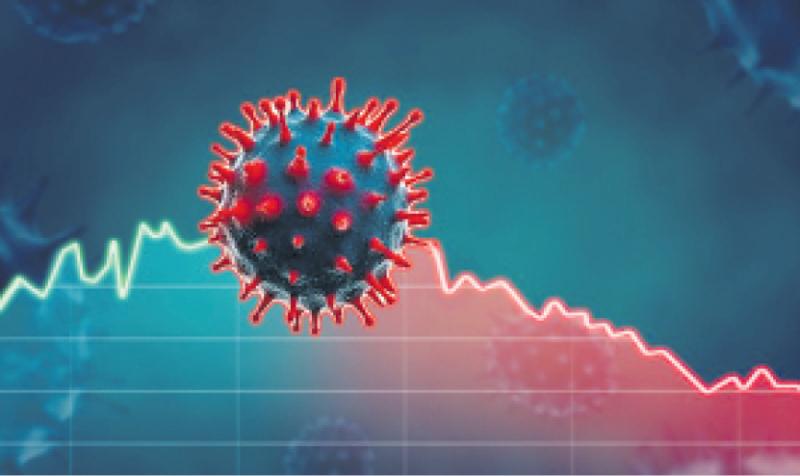 Covid-19 hit our exports badly on all fronts. As our export markets were affected by falling consumption, our supply chains for exports were interrupted during the first wave of Covid. Since then, however, our exports have been on the rise to reach pre-Covid levels. However, our apparel sector is one major industry that was badly hit by Covid-19 just at the start of this year – a time we need exports the most.
There is talk in society that the recent Covid-19 cluster is viewed as a result of both misfortune and mismanagement. However, we as a country cannot be forgiven for the mismanagement of our export sector over the years. Our mismanagement of exports backed by a system of unnecessary and excessive regulations on exports continues to handicap our export potential. According to a study conducted by Verite Research in 2018, registering as an exporter is an extensive process. The example they provided is of the coconut industry, where the process adds three to four weeks in time taken to register, in addition to the time taken penetrating regulatory barriers that stand in the way of easy registration, only to prolong the process even further, continuing all the way to the point of customs.
The added unnecessary import restrictions further hurt Sri Lanka's export potential with higher tariffs on imported raw materials for export processing making matters worse and Sri Lanka's exports uncompetitive on the global stage.
The intention of protecting local industries by imposing tariffs has made our own local industries uncompetitive and has forced consumers to bear the cost of inefficiencies. As a result, local industries are neither productive for export nor competitive, and we are back at square one.
Our mismanagement has caused us to restrict our exports only to a few sectors and we have placed too many export eggs in the apparel basket.
Mismanagement and misfortune of our debt sustainability
Covid-19 has had a direct impact on our debt sustainability. As we have highlighted multiple times, servicing debt of nearly $ 4 billion till 2025 is a mammoth task. Our debt servicing cost has exploded to a whopping 107% of our annual revenue, and our annual revenue is declining as a percentage of GDP over the years.
The Government's generous tax cut offered at the end of last year is expected to significantly reduce tax revenue for 2020. The Government assured us that we are in a position to service all our debts. However, that can be only done by borrowing money from other lenders and servicing the existing debt. Even if it is possible, it won't provide a permanent solution due to the unsustainability of our debt.
If Sri Lanka had built the right economic foundations with proper social security safety nets and policies to boost competition and productivity with a firm understanding of economic fundamentals, we would never have reached this dangerous juncture.
By and large, we could also have navigated or totally avoided most of the misfortunes we are facing at the moment. Our mismanagement is what has made us believe that we are unfortunate. Unfortunately, the degree of mismanagement through which we have survived so far is more than we can afford. Therefore, we have now reached such a precarious position that we simply cannot afford to face any further misfortune!
(The writer is the Chief Operating Officer of Advocata Institute. He can be contacted at dhananath@advocata.org. The opinions expressed are the author's own views. They do not reflect the views of the Advocata Institute or anyone affiliated with the institute)