LP gas price request not denied by CAA: Laugfs
By Alma Rizvi
Speaking to The Morning Business, Laugfs Gas PLC Chairman W.K.H. Wegapitiya stated that the islandwide liquid petroleum gas (LPG) distributors have not officially received a confirmation from the Consumer Affairs Authority (CAA) denying the price request.
However, Wegapitiya confirmed that Laugfs has incurred a loss of Rs. 1.4 billion in the last two months due to maintaining stable prices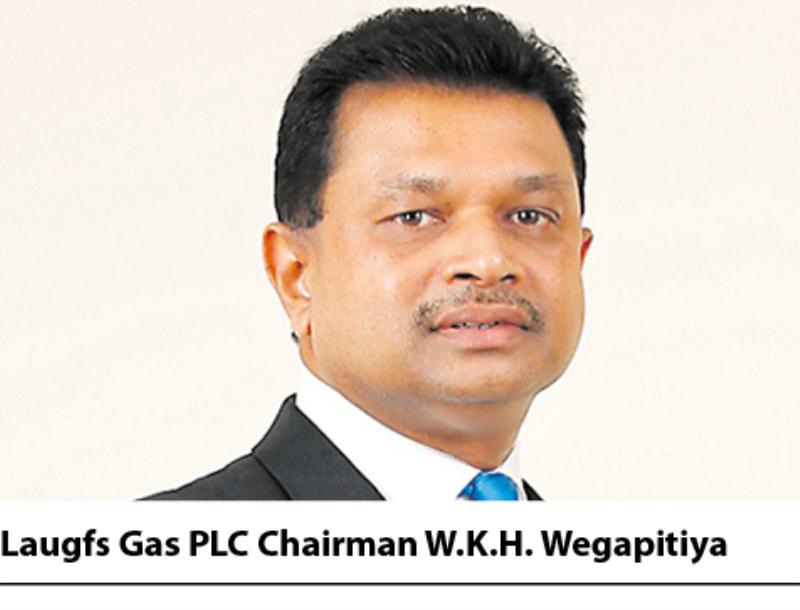 "The CAA has not officially conveyed a confirmation to Laugfs that the request is rejected, despite the information being submitted to the CAA on a pricing formula every two months which is inclusive of the world market price, exchange rate fluctuations, and freight charges," he stated.
The LPG suppliers have been demanding a price hike of Rs. 655 in the face of rising crude oil prices in the global market.
According to the Laugfs annual report, the price regulation of LPG in the local market remained a key consideration, as it did not move with global market prices which moved up sharply during the year, resulting in decreasing operating margins.
"Cashflow constraints are stemming from the operation of the price ceiling in distribution of LPG in Sri Lanka," the report stated.
The report further claims that operating profit remains subdued due to non-implementation of the LPG pricing formula.
"LPG prices of both operators increased by 21% to Rs. 138.64/kg in 2018/19 whereas global LPG prices continued to be erratic affected by the market imbalances," the report stated.
Additionally, the supply of LPG in the global market was impacted by escalating trade wars, trade sanctions, production cuts, and adverse weather conditions. Trade flows were rerouted to the Middle East, due to US trade sanctions on China and Iran. As a result, demand increased in the Middle East, impacting the availability of LPG in the region.
Wegapitiya further claimed that regardless of the crucial impact on Laugfs due to the price ceiling in distribution, the company will continue to import LPG to meet consumer demands; since 94% of Sri Lanka's LPG supply is met through imports, the global LPG industry plays a significant role.
However, speaking to us earlier in March, Wegapitiya stated: "We cannot hold prices any longer. We will stop importing gases, as we cannot keep selling below cost, because we are incurring losses right now. If we stop importing, supply would be reduced. We cannot continue losing in the market anymore."
In 2021, the world market LPG prices escalated, setting propane and butane at $ 625 and $ 595 a metric tonne, respectively. Despite escalating global prices, local LPG suppliers have maintained stable prices for the past year.