Marriott's Sheraton Colombo abandoned?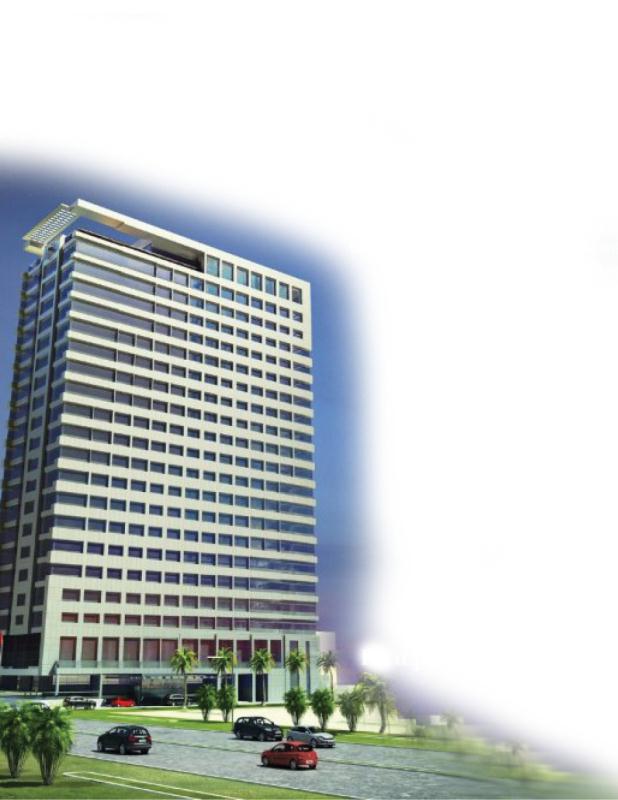 By Charindra Chandrasena
The 320-roomed Sheraton Colombo Hotel project, part of the world's largest hotel chain Marriott International, Inc., which was slated to open at end-March 2020, is said to have been abandoned.
This is according to a letter sent by a group of recently laid off employees identifying themselves as "victimised employees of Sheraton Colombo Hotel" to President Gotabaya Rajapaksa, which has been seen by The Sunday Morning Business.
"We were enlisted to the Sheraton Colombo from January 2020, and the hotel was to open at the end of March 2020. However, as we have witnessed, the Indian management did not progress the construction and other preparatory work of this hotel project properly and with the genuine focus of opening the hotel by the end of March 2020. We are now compelled to think that Covid-19 situation was a blessing in disguise for the hotel management to close down the operations as they may have made their money by now (sic)," the letter states.
Marriott International has over 6,500 hotel properties globally and over 1.38 million hotel rooms, and this was a Board of Investment (BOI)-approved project signed seven years ago. Lanka Hotels and Residencies (Pvt.) Ltd. and its promoters, Greenwater Resorts (Pvt.) Ltd. of India and Eurocon Building Industries FZE of the UAE together with their Sri Lankan partner, were reported to have made an investment of $ 80 million in the project.
The letter alleges that there has been large-scale financial misappropriation under the pretext of "foreign investment" by the Indian owners of M/s Lanka Hotels and Residencies (also known as Sheraton Colombo).
Sheraton Colombo Hotel was set to be a 320-roomed property located in Colombo 3, complete with a Presidential Suite and other themed luxury suites along with a collection of four restaurant outlets. The architectural contract had been awarded to a leading global firm of architectural design consultancies, WS Atkins, who are also the designers and engineers for Burj Al Arab, The Address Downtown, Dubai Metro, and the 2012 Olympic Games in London. The interior design contract was awarded to M/S Catallo and Associates of Singapore.
The letter goes on to say that the developers of the project had no financial difficulties as the necessary budgets had already been allocated for the project.
"As a matter of fact, this hotel project was still in its pre-opening stage, hence there was absolutely no operational impact or cash flow deficiency due to Covid-19 lockdown. The money required for pre-opening capital and recurrent expenses were already budgeted and available. Therefore, fabricated 'economic impact' of the prevailing health emergency is only a deception and cover-up to hide their ulterior motives (sic)," it stated.
It further charges that financial relief and concessions introduced by the Government to provide relief to industries affected by Covid-19 have also been misused by the project owners.
"As far as we know, the Indian owners had over-valued this property at No 265, Galle Road, Colombo 3 as well as the project to avail hundreds of millions of Rupees on loan from Sri Lankan Banks, and syphoned off a large portion of that money to India. Furthermore, we are made to understand that the Sheraton management has availed itself all the banking and other regulatory facilities extended to investors towards the mitigation of COVID-19 pandemic impact, but they do not appear to use any such financial facility for the well-being of employees or to secure their employments whatsoever. We are equally suspicious that the Indian management would obtain COVID-19 concessions from the Sri Lankan Government or Banks to make few more hundreds of millions of money for them (sic)."
When contacted for a response to these allegations, the HR manager of the hotel refused to comment, saying he is not authorised to speak to the media on behalf of the company, and directed us to the General Manager of the hotel. However, all attempts to reach him on his mobile, including calls and text messages, proved futile.
Subsequently, the Chairman of Lanka Hotels and Residencies (Pvt.) Ltd Don Gamini Gunaratne issued a media statement clarifying the project status.
"The owners of Sheraton Colombo would like to reassure our partners, employees, prospective professionals and all other key stakeholders on the continuity and steadfast commitment for the opening of our flagship Project in Sri Lanka – Sheraton Colombo Hotel a 320-room property at Galle Road."
He goes on to state that while plans were to soft launch the property from June 2020 onwards, they have been compelled to pause these plans as a direct response to the emergency prevalent across the country and globally.
He added that operations will resume once Government provides clearance to hotel sector, but stopped short of specifying a tentative date of resumption.
"We will be ready to resume our operational activities once the government of Sri Lanka
provides clearance to the hospitality industry. The well-being of our employees continues to
remain a huge priority for us."
The Sunday Morning Business then reached out to the BOI for its view on the matter but was told that it is unaware of this issue.
"We have not received that letter yet. Usually what happens is that if there is such a matter that reaches the President's Office, it is then forwarded to the BOI management. If and when we do receive the letter, we will be able to look into the allegation and see whether there is any basis to it and decide on what action needs to be taken," said BOI Director of Media and Publicity Dilip S. Samarasinghe.
The letter has also detailed what it terms unfair and arbitrary termination of 183 employees, some of whom had been employed and some who were to begin employment. The existing employees had been paid a reduced salary for March and nothing for April as the hotel had informed them that their employment had been terminated effective 1 April.