Providing SMEs ammunition to multitask
In conversation with OMAK Technologies
By Yakuta Dawood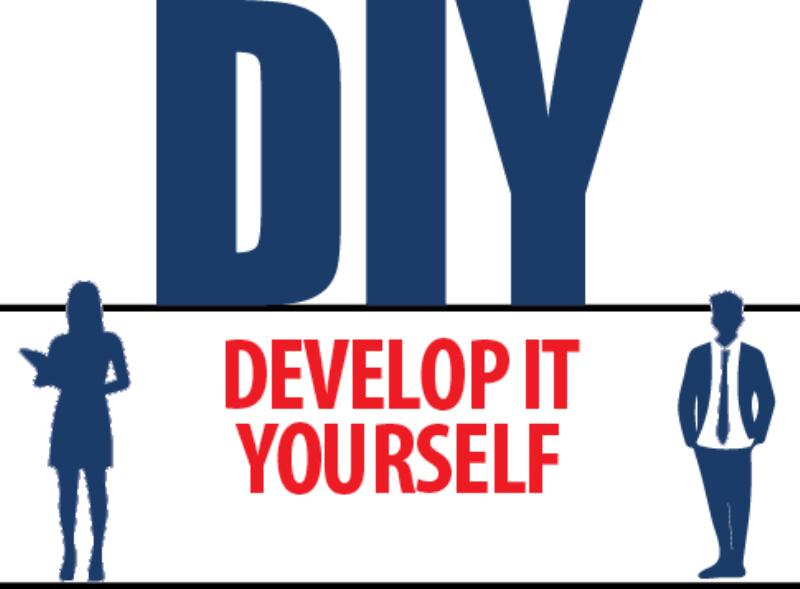 The number of things that need to be done when setting up restaurant is quite a lot, ranging from compiling the food menu to planning the recipes, serving and delivering the food, marketing and managing finances, paying salaries to chefs and waiters – the list goes on. One could feel overwhelmed thinking about how and by when these would get completed, as not everyone is naturally an expert at multitasking.
OMAK Technologies is a company founded by two enthusiasts who strive to make a change in society through innovation by letting go of the traditional method of managing a restaurant. The duo built a software programme that revolutionises the restaurant experience for both restaurant owners and diners by providing an ultimate end-to-end restaurant management service from the point of reservation to the point of paying the check.
The Software as a Service (Saas) initiative of OMAK Technologies has had a significant impact on a small and medium enterprise (SME) that opened up its dream restaurant without any second doubts or complications.
To get an in-depth analysis of the services and the journey of the company, the Develop It Yourself (DIY) column this week interviewed OMAK Technologies Co-Founder and Chief Executive Officer (CEO) Chrishan Perera. What follows are the excerpts of the conversation we had with him.
Reminiscing about his entrepreneurial journey since 2014, Perera expressed that the reason for him to be a part of the company came from the drive to do something unique by delivering cutting-edge solutions along with innovative ideas that would bring a change in the traditional market by pushing boundaries. 
When inquired if the Sri Lankan market was a feasible place for him to start this journey, Perera said that like all other occupations, it has its own pros and cons. However, he mentioned that back then, setting up a unique business which is not heard of or seen before was a much greater challenge to overcome. 
Explaining this, he said trying to get investors into the company was extremely difficult five-seven years ago, as not many people were not ready to invest large sums of money back then in comparison to right now, even despite the prevailing Covid-19 situation and other challenges faced. 
Next, he elaborated that even if start-ups found investors who would be willing to come forward, they would naturally expect a return on their investment, which is another key barrier entrepreneurs faced during that time.
"The Sri Lankan market is too small for the company to be a unicorn. With the market being so small, it is not easy to find revenue for start-ups unless they expand into international borders, which again is another obstacle to overcome," Perera added. 
Meanwhile, commenting on the pros for an entrepreneur to start up a business in Sri Lanka, Perera said that one of the key advantages is the close-knit community who is willing and able to help anyone and everyone when the need arises. He also added that the availability of technology and the talent pool also play an important role.
"Sri Lanka provides the fantastic base, a fantastic technology segment, and because the market is small, it's a fantastic launching pad, but to scale into the large organisations that investors want or be on par with other companies beyond Sri Lanka for market expansion, it is a challenge that we as entrepreneurs had to overcome," Perera added. 
According to Perera, OMAK was initially started up with Rs. 100 million through leading investment funds such as BOV Capital and Lankan Angel Network (LAN) with a small leadership team with an ambitious goal of bringing something innovative into the Sri Lankan market.
You must be wondering what exactly OMAK is, right? In simple terms, it is basically a software that gives enterprise-scale solutions to SME merchants locally and internationally on a monthly basis. It has several key features that have resulted in them having 500-plus customers. 
One of the features is the OMAK Customer Management Terminal (CMT), which is an integrated solution that allows companies to manage all aspects of their restaurant seamlessly and in real time. Technically, CMT is designed to minimise inefficiency, costs, and mismanagement, while boosting sales and speed of work of the company. 
Second is a new feature named OMAK Online Ordering, which is a solution designed to fully integrate with the OMAK POS 360. Accordingly, OMAK Online Ordering has everything expected from a modern POS, including a shopping cart and online payment with web portal integration. 
Commenting in this regard, Perera mentioned that one of OMAK's recent restaurant integrations was with PickMe Food, and that UberEats was next in line. 
"We are the first company in Sri Lanka and one of the few in the Asian region to be integrated with UberEats.
"Today, the majority of restaurants are pivoting into delivery service. And so, we have also pivoted our products to help the restaurants sustain their revenue by bringing in all these delivery features," he added.
Thirdly, another important feature offered is OMAK's Inventory Management. This provides customers with a comprehensive set of tools to help them manage, monitor, and control all aspects of their restaurant's inventory.  
Lastly, one of the brand-new features introduced by the company is OMAK's Enterprise Call Centre that integrates all restaurant call centres into one central location, allowing the company to monitor, share, and manage all customer data. 
Meanwhile, when inquired about the company's corporate culture, Perera said that it is based on trust, freedom, and flexibility of doing the work from anywhere. Explaining this, he said that even though the team has been working from home for almost one-and-a-half years, the productivity and the efficiency of the team has been constant throughout.
"Everybody is actually playing their part. I'm happy to say I'm really proud of our team and I'm 100% sure that they are dedicated to their job. So, the culture that we have is very trusting, open, and free where they can just do the work the way they are comfortable," he added.
Furthermore, Perera also highlighted the fact that the success of their company is not based on the number of employees they have in their company. Operating with a team of 12-14 employees, OMAK follows a "lean business strategy". 
Obstacles
As obvious, success is not achieved unless hardships are battled along the path.
OMAK is a company which caters to the international market in countries such as Singapore, Indonesia, India, the United Arab Emirates (UAE), and Australia. 
Responding to the question of what the challenges were in expanding into those countries, Perera said that the key challenge was to find the right international partner who the company could trust to collaborate with. 
"We went as only a Sri Lankan company, and we completely failed. Hence, the challenge of going into new markets was pretty much harder without an international partner. However, after we made the right choice, the next steps were easier to carry on," he noted. 
Adding further, Perera said that OMAK had extensive plans in terms of expanding internationally this year but due to the Covid-19 conditions, and until all countries settle, the company will wait before adopting the strategy. 
"Hence, right now, we are doing a lot to develop products with cost-effective solutions to the local markets. This year our focus is only going to be on Sri Lanka and we will develop solutions for merchants by helping with their delivery system. Hopefully, once travel opens up, we will look into other markets," he added. 
Commenting further on the challenges faced at present, Perera said that leaving out the tourism target segment is a drastic change in the organisation while also retaining their customers in these times of difficulty. 
Elaborating, he said: "We offer our services on a monthly basis, so we could lose out on restaurants that choose to take breaks considering the prevailing situation. Presently, we have to work on strategies of retaining our customers by providing support, discounts, and value addition."
Continuous improvement and innovation
Unlike other companies, OMAK's focus is not having large profits but rather reinvestment to ensure growth of the company by innovating new features, designs, and other mechanisms to continuously improve.
Commenting in this regard, Perera said OMAK will never be a fully developed product, as the key element of the company is to be constantly innovating and developing new ideas to improve its standards as much as possible. 
"It would be unfair for me to say we have fully developed. I don't think we will ever finish developing because if we ever stop developing, somebody else will overtake us. We have to constantly develop and always be a work-in-progress product that should always be improved daily," he highlighted. 
Speaking to us, he also added that the reason they are always chosen despite competitors existing in the market is due to the graphic integration done, cutting-edge solution they provide, and other standards they have maintained throughout the years. 
Explaining this, he said: "I think we have always been innovating faster than our competition. We were the first cloud-based company when we launched, and we have always kept the innovative bridge where we try to push and become the first always, which is our key target."
Finally, concluding, Perera stressed that OMAK's goal within the next five years is to become the global leader in giving solutions to as many entrepreneurs as possible. "It's our target. We are ready, we have a brilliant product which is fantastic, we are constant, and we are very much capable of achieving our goal," he affirmed.