Show must go on: SLTB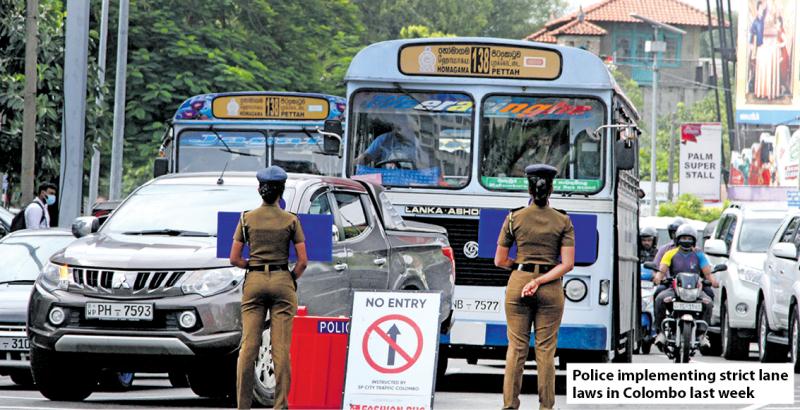 By Skandha Gunasekara
The Sri Lanka Transport Board (SLTB) will continue operating despite a planned strike by private bus drivers.
"Our buses will still be on the road operating as usual. These lane changes must be adhered to," SLTB Chairman Kingsley Ranawaka told The Sunday Morning.
He added that it was common for such new changes to face opposition at the start.
"It is not something new that there is opposition to these new lane changes. We see similar things happening abroad as well. But these reforms are needed and thus, the rules must be respected and followed."
Last Monday (14), the priority bus lane system was re-implemented.
A separate lane solely for buses would prevent a general strike by private bus drivers, The Sunday Morning learnt.
Lanka Private Bus Owners' Association President Gemunu Wijeratne said a third lane for motorcycles and three-wheelers would resolve the matter.
"The new system where three-wheelers and motorcycles travel in the bus lane won't work. Our drivers have complained of the issues they're facing. If the centre lane in a three-lane road is given for bikes and three-wheelers, then the buses can travel on the leftmost lane," Wijeratne said, adding that the private bus drivers had agreed to call off the strike if these conditions were met.
Subsequently, on Friday (18), speaking to the media, Police Motor Traffic and Road Safety Director SSP Indika Hapugoda stated steps will be taken to allocate more space for three-wheelers and motocycles which were restricted to the bus priority lane.
Accordingly, he stated that on four-lane roads, the first and second lanes from the left will be allocated for buses, three-wheelers, and motorcycles, while on three-lane roads, buses will be restriced to using the leftmost lane while three-wheelers and motorcyles will be allowed to use the centre lane.