Sri Lanka's economy must follow Vietnam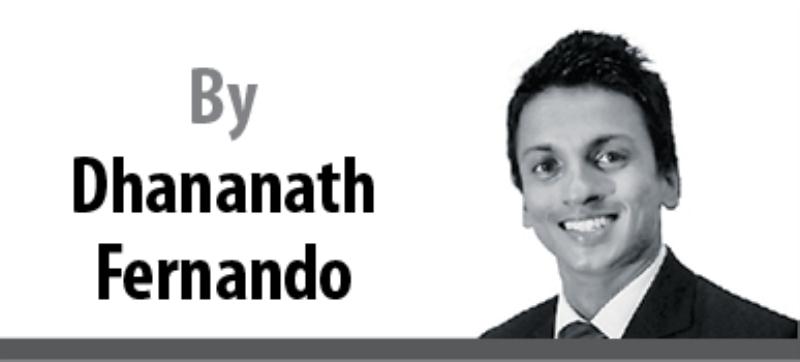 With the appointment of the Cabinet of Ministers and state ministers, the real game has started. Now the challenge is transforming an ailing economy to a competitive economy within a short period of time. There are many debates among the public on the division of ministerial portfolios. However in reality, bigger economic challenges and a need to manage foreign affairs will outweigh all micro debates put together.
Problems at hand
The problems in our economy have been discussed extensively. We all know that we are burdened with short and long-term severe economic ailments. We have to literally unlearn, undo, and pay for the sin of economic mismanagement of over 40 years within the next four years. As a matter of fact, $ 4 billion is required each year for debt servicing in the coming four years. Just to put things in context, per year we need four times the value of the Hambantota Port deal to just keep our noses above water. We have to do it for four years provided that there are no major negative shocks in the global and local economy.
The poor public finances management combined with deteriorating government income are just additional issues we have to deal with. Sri Lanka managed to contain Covid-19 well compared to our neighbours, but with New Zealand going back to a lockdown and many Sri Lankans working abroad planning to return within the next few months, there is an indication that the risk of a sudden uptick in Covid cases is still high.
Reading the mandate
In this context, people have provided a two-thirds majority for "Saubhagya Dakma", the manifesto of His Excellency the President. Though it is a reasonable assumption to read this election victory as the citizenry's overwhelming support of the manifesto, I believe it is also a voice of tiredness and displeasure by all Sri Lankans against the economic and political system that we marinated in for decades. This message can be put simply as a voice calling for a complete revamp of the existing system. In other words, making a competitive, efficient, productive, and sustainable system for a progressive Sri Lanka. The underlying voice is that Sri Lankans are not happy with where we are, although the same Sri Lankans are responsible for electing all governments in the past. It may also be read as a serious betrayal of people's expectations and under-delivery in performance.
A clear mandate was provided in November last year before Covid-19 and it has been re-assured post Covid with another mandate. Since the world has come to a new equilibrium post Covid on the economic front, it is important to keep an up-to-date pragmatic approach with the underlying principle of making our economy competitive, efficient, relevant to global markets, and productive.
Role model Vietnam
Through a pragmatic and dynamic approach, one country that has done exceptionally well, not only in the containment of Covid-19 but also in economic management, is Vietnam. Sri Lanka has many lessons to learn from Vietnam, if we are serious about transforming our economy! Till 30 July no deaths were reported in Vietnam due to Covid-19 infections, despite Vietnam sharing a border with China and having a population of 95 million. However, over the last few days, according to data, there is a sudden uptick in cases and 16 deaths have been reported. This is also a reminder that Covid-19 management is a continuous battle that must be forged until the world comes up with a vaccine or sustainable solution.
By 1986 Vietnam had suffered two wars and their economy and social condition was in shambles. Vietnam won the war with the US but the victory meant very little to overcome economic hardships. Making things worse, they had to fight another battle with Cambodia while it was believed that Cambodia was supported by China. After two crippling wars, Vietnam had lost about 1-3 million young people. Basically, at this point, Vietnam was worse off than Sri Lanka right after the war.
The post-war "Doi Moi" programme transformed Vietnam and put them back on the map in just 10 years. Vietnam managed to pick the right policy mix through the Doi Moi programme and managed to establish a strong economic foundation, stronger than our post-war reforms. This doesn't mean that Vietnam has solved all their problems, but they have been able to create a strong economy which can withstand a global pandemic. About 97% of their population have health coverage and so far it looks like Vietnam is one of the biggest survivors of the Covid-19 pandemic. They were only able to do this as a result of the business and trade-friendly economic programme they introduced in the early 1990s. Vietnam started labour-intensive productions similarly to Bangladesh and Sri Lanka, but unlike Sri Lanka, they managed to move on to more technologically advanced product categories. Although Vietnam is somewhat behind us in raw numbers, they are far ahead in the journey of being the next economic miracle in Asia.
How they did it
Simply, they carried out reforms to improve the competitiveness of the Vietnamese economy. Tariffs at the border were lowered to improve the competitiveness of Vietnamese products. The Government limited its role to that of a facilitator and the private sector and foreign direct investment were given the opportunity to lead the economy. Global co-operation was embraced and Vietnam signed 10 very well negotiated free trade agreements. Though I am not a strong proponent of free trade agreements and I believe in unilateral trade facilitation, Vietnam has signalled how serious they are on trade through their consistent collaboration with other markets.
With the Doi Moi programme, they first managed to get one main investor, Nokia, and then built confidence in capital markets. As a result, other investors rallied around the main investment and diversified rapidly. Today, Vietnam has become the China of China.
Vietnam has good trade relations with both China and the US and have become the largest beneficiary of trade tensions between these two global economic giants. Due to trade tensions between the US and China, most Chinese-manufactured products were transhipped through Vietnam. On the other hand, most US-allied countries looked at a business-conducive market outside China to diversify their factories and Vietnam had the right ingredients for investments. While most other regional markets, including Sri Lanka, were trapped in labour-intensive industries, Vietnam had already moved to high-tech and advanced product categories through global co-operation.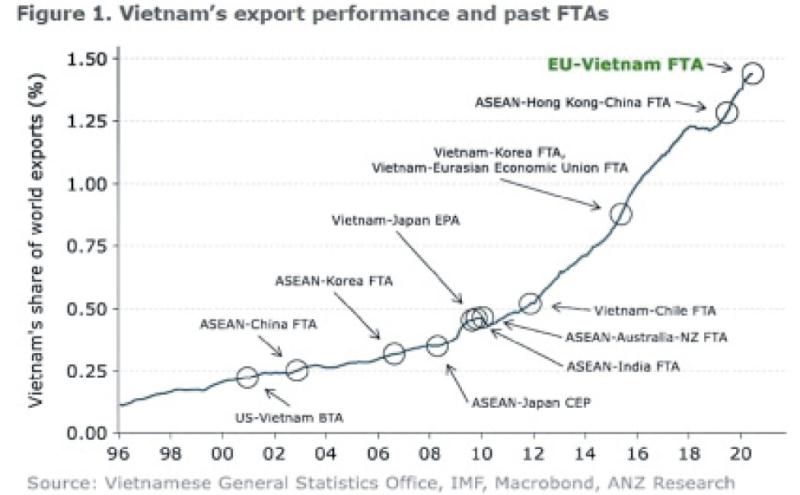 Samsung shifted its smartphone production to Vietnam, Apple is reported to manufacture their Airpods in Vietnam, and Google plans to shift their smartphone production from China to Vietnam. As a result of co-operation with these global companies, homegrown Vietnamese companies are now emerging, showing competitive potential in global markets. A good lesson for Sri Lanka on understanding the recipe to improve local production is that local production can be improved only if we produce goods and services on a globally competitive scale. Vietnam has proven this.
China Plus One strategy
With Covid-19, ideologies on self-sufficiency are resurfacing, but the reality is that the world has decided to diversify its supply chain. China is the factory of the entire world, but due to rising labour charges even before Covid-19, companies were considering moving out of China. However, given the large infrastructure and business ecosystem and the availability of a range of skills (low-level skills to high-level, specialised skills) in one market, China is still competitive. But now companies are moving to a "China Plus One" strategy – meaning they keep their supply chain in China, while investing in another Plus One market as a contingency. Again, Vietnam became the ideal location given the close proximity to China and more than that, its business-conducive environment. Sri Lanka too can get few investments if we play our cards right with big ticket investors using a China Plus One strategy.
Lessons and solutions
Sri Lanka needs to unlearn from the era of producing everything on our own. That is history. Now the world is in a place where they produce only parts and components and have moved on to assembly. Sri Lanka needs to get onto this boat and begin producing parts and components and that too, competitively. Just producing products for the sake of producing them is not the way to boost local production. Like Vietnam did, first you get the know-how and play with world-class players on your own soil which will produce results. This will not only improve our share in global markets but also improve local production. I hope the new Government and the respective ministers will understand the dynamics and capitalise on this wave. I wish them all the strength and vision to build a resilient economy and wish Sri Lanka's economy will stand the test of time.
(The writer is the Chief Operating Officer of Advocata Institute. He can be contacted at dhananath@advocata.org. Learn more about Advocata's work at www.advocata.org. The opinions expressed are the author's own views. They may not necessarily reflect the views of the Advocata Institute, or anyone affiliated with the institute)